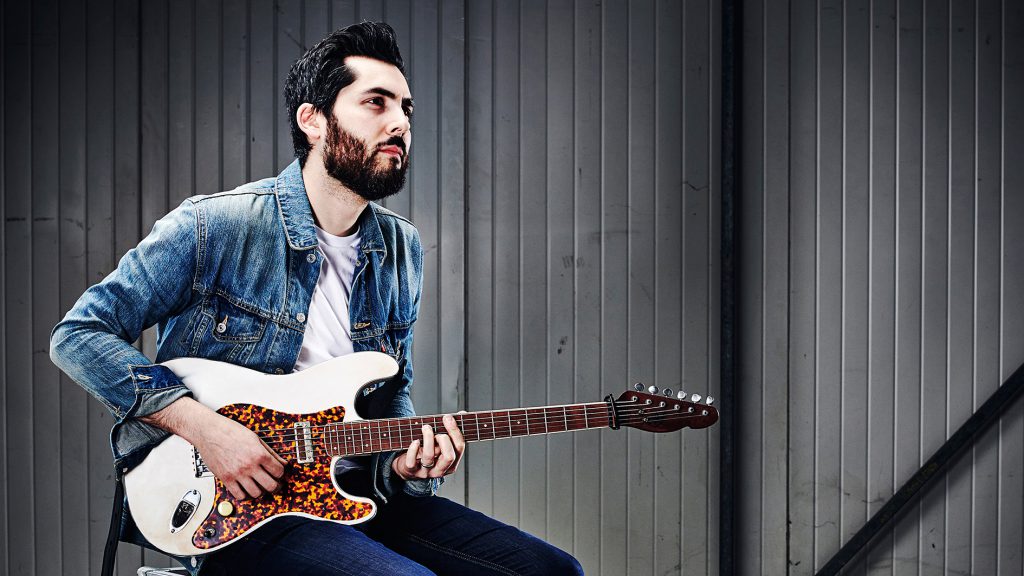 How is it possible that he sings and plays with the cool of Chet Baker and the fire of Miles?
Not just a string bender but he brings
Tone
Balance
Amazing Song construction
Grew up in a Winnipeg household where music was everything
Parents lead a Klezmer band.
Became the go-to guitar and harmony guy.
I Discovered Ariel in the @CKUA tent at Edmonton folk fest with Bros. Landreth.
Now fully into a solo career that's taken him to new audiences all over Europe and the US.
New EP Downtown is still 2 months away but the singles are driving the buzz right now. (Have a listen to  his funky one-off with Corey Wong – Spare Tire)
In other words – check out Ariel Posen. Fully formed and ready.
www.arielposen.com
The Complete interview on Mulligan Stew Podcast and the video version on our You Tube Channel (terrydavidmulligan)
Playlist includes
New Norah Jones/Frazey/Corb/Taj & Ry/Willie/The Stones/Bonnie/Waterboys/Mavis & Levon
Plus a 22-minute set that attempts to tie together,  through musical influences…
Bob Dylan- The Beatles – Pink Floyd – Procol Harum.
Many Thanks
Mill Bay Mully
PLAYLIST:
| | | |
| --- | --- | --- |
| Mulligan Stew June 28 | Special Guest – Ariel Posen | |
| I got a feelin' (live) | Norah Jones | Live at Empire State Building |
| The way you do the things you do (live) | UB40 | Best live performances |
| Have you ever loved a woman (live) | Eric Clapton | Live at The Filmore |
| Just like that | Bonnie Raitt | Just like that |
| Hitch Hikin' | Bruce Springsteen | Western Stars |
| The times they are a changin' | Frazey Ford | single |
| www.deanehouse.com | www.river-café.com | |
| Mr Tamborine Man | Bob Dylan | Bring it all back home |
| Day in the Life | The Beatles | Sgt Pepper |
| Money | Pink Floyd | Dark Side of the Moon |
| A Salty Dog | Procol Harum | A Salty Dog |
| www.mulliganstew.ca | Coming Up – Corb – Taj – Ry | |
| Age like wine | Corb Lund | Songs my friends wrote |
| Packing up. Ready to go | Taj Mahal and Ry Cooder | Get on Board |
| This is The Stew with TDMulligan | www.mulliganstew.ca | |
| The Weight (live) | Mavis Staples and Levon Helm | Carry Me Home |
| Once were Brothers | The Waterboys | All Souls Hill |
| Band on the Run | Wings | Band on the Run |
| Get back (live) | The Beatles | Get Back Soundtrack – Performace on Roof |
| Lake Marie | John Prine | Lost Dogs and Mixed Blessings |
| With a little Help from my friends | Willie Nelson | A Beautiful Time |
| Crazy Mama (live) | The Rolling Stones | Live at the El Macombo |
| Made up Mind | Bonnie Raitt | Just like that |
| www.mulliganstew.ca | NEXT – Ariel Posen | |
| Ariel Posen Interview | with TDMulligan | |
| Downtown | Ariel Posen | Downtown EP |
| Ariel Posen Interview | Complete Interview – with tracks – on Mulligan Stew Podcast | |
| Always saw coming | Ariel Posen | Downtown EP |
| Ariel Posen Interview | Complete Interview – with tracks – on Mulligan Stew Podcast | |
| Heart by Heart | Ariel Posen | Headway |
| | | |