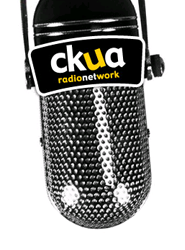 Brad Cowburn was a member of the CKUA board.
January he was diagnosed with cancer. February he passed away. A number of his friends and family donated towards an hour to honor Brad's memory.
In his obituary, his wife Lorene wrote that in Brad's memory donations could be made to CKUA radio.
Brad posted on Facebook that he wanted consideration of three songs. (for Lorene)
Charlie Parker loves me Marc Jordan
Blue Alert Madeleine Peyroux
My one and only love  Chris Botti & Paula Cole
I added
I got a feeling – Norah Jones
A song for you – Ray Charles.
Another board member Bruce McFarlane (and Janice Heard) donated the second hour.
They'll be just finishing a tour of Scotland (whisky, golf, hiking, etc) and listening in Glasgow.
They asked for two songs.
Beautiful Boy  John Lennon for their new Grandson Henry
And John Mellencamp's  Jack and Diane (Play that and dedicate it to "all those who are still living their lives with no holds barred and are thrilled by it"
OH..and I get the Festival Radio bug…and play artists from
North Country Fair
Beaumont Blues and Roots
And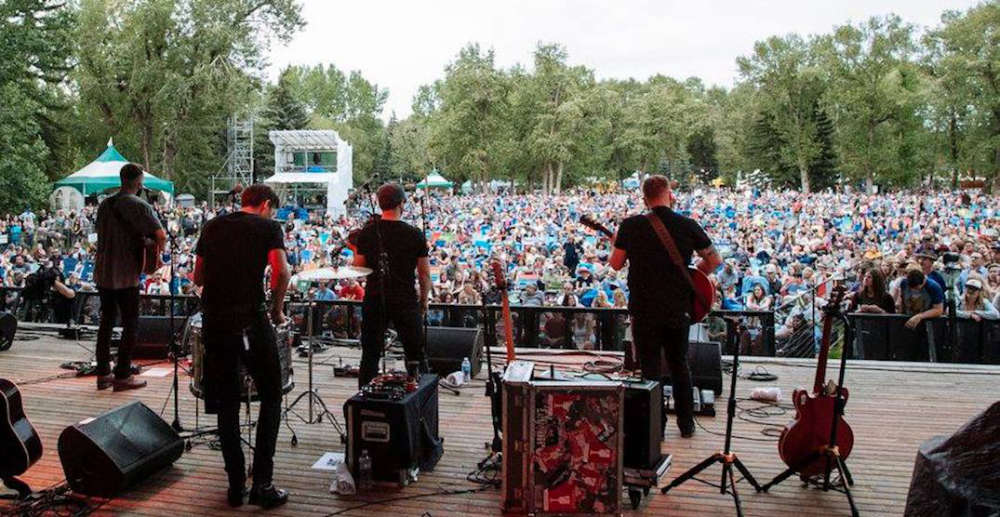 We celebrate the birthday of Chester Burnett (Howlin' Wolf)
2 Ray Charles songs – honoring Ray, who passed away June 10, 2004
Steely Dan/James Taylor/Sting/Norah Jones/Tedeschi Trucks Band/Whitehorse/Larkin Poe/Little Feat/ Amy Helm/ Bruno Mars and we finish with a salute to Frank Beard Drummer for ZZ Top celebrating his birthday Saturday Im Bad Im nationwide..
PLAYLIST:
| | | |
| --- | --- | --- |
| Mulligan Stew | June 11 2022 | |
| This is The Stew – Playlist at mulliganstew.ca | Let's have some Saturday night music | |
| Set them Free (live) | Sting | Mandela 70th Birthday ay Wembley |
| I'm a man (live) | Steve Winwood | Greatest Hits Live |
| How sweet it is (Live) | James Taylor | Live |
| Peg (live) | Steely Dan | North East Corridor |
| www.deanehouse.com | www.river-café.com | |
| Charlie Parker loves me | Marc Jordan | This is how men cry |
| Blue Alert | Madeline Peyroux | Half the perfect World |
| One and only you | Chris Botti – Paula Cole | To Love Again |
| I got a Feelin' (live) | Norah Jones | Live at Empire State Building |
| A song for you | Ray Charles | Great Genius |
| www.mulliganstew.ca | Coming up – Howling Wolf. Wood Bros. John Lennon | |
| ooh la la | Steve Dawson | Gone. Real Gone |
| Fall in | Tedeschi Trucks Band | I am The Moon |
| This is The Stew – Playlist at mulliganstew.ca | NEXT – Mellencamp, Bruno Mars.Whitehorse ZZTop. Larkin Poe | |
| Highway 49 | Howlin' Wolf | London Howlin Wolf Sessions |
| Forty Four – How many more years | Little Feat | Little Feat |
| Ophelia (live) | The Wood bros. | Live at The Barn |
| Mercy | Petunia and the Vipers | Petunia and the Vipers |
| www.mulliganstew.ca | Next – The Johns: Lennon and Mellencamp | |
| Beautiful Boy | John lennon | Double Fantasy |
| Jack and Diane | John Mellencamp | Greatest Hits |
| Welcome to The Stew | www.mulliganstew.ca | |
| You are my sunshine | Ray Charles | Modern sounds in Country and Western music Two |
| Loves train | Bruno Mars. Anderson Paak . Silk Sonic | Silk Sonic |
| breathing | Amy Helm | What the flood left behind |
| send requests to tmulligan@ckua.com | www.mulliganstew.ca | |
| Summer Wine | Whitehorse | single |
| Sometimes | Larkin Poe | Venom and Faith |
| Thanks for listening – stay safe out there | www.mulliganstew.ca | |
| Willing | Little Feat | Little Feat |
| I'm Bad. I'm Nationwide | ZZ Top | Deguello |
| | | |