It's 1968..I'm in London for the opening of the Apple Store and Company. Sgt Pepper has just been released.
I have a night off and it's suggested I check out a band at a great small club called Bag O Nails.
The band was great (power trio.,. Sorry can't remember the name) BUT also very interested were The Beatles.
 3 of the guys walked in and took a booth.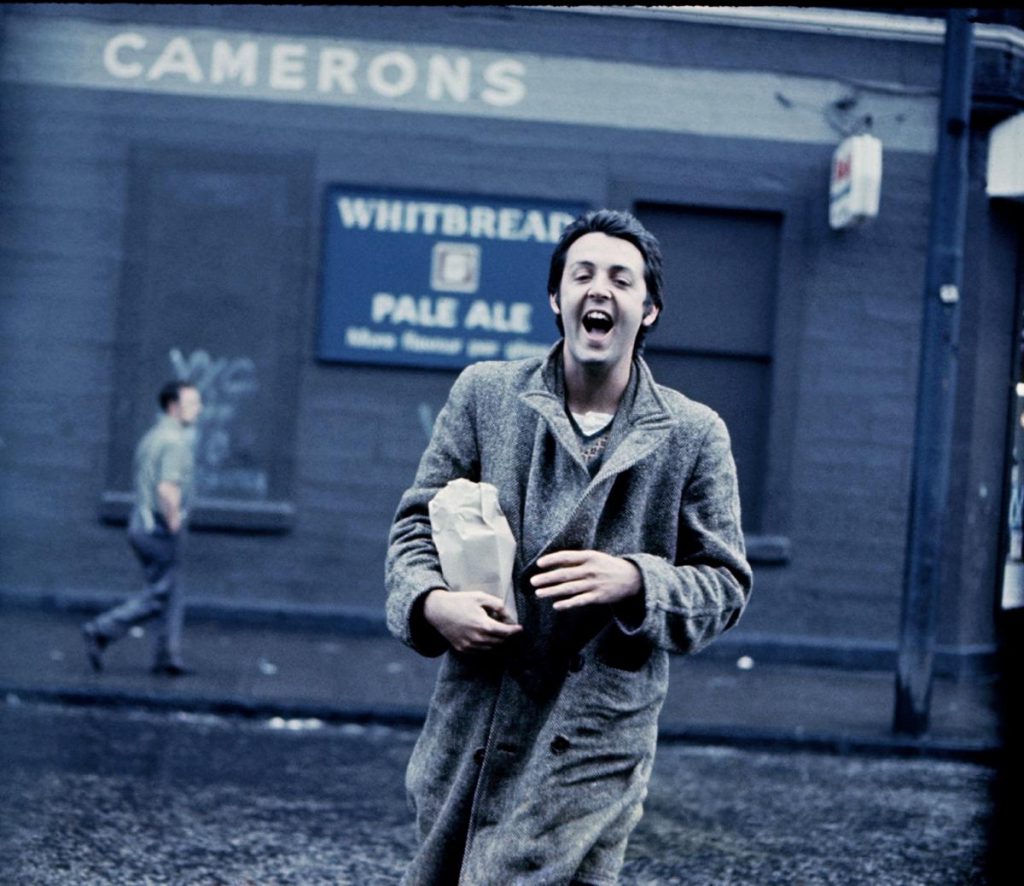 Something compelled me to sit down beside Paul after the band took a break.
I said something like.." we were born days apart. Same year. We'll be walking the same roads and years. Take care of yourself"
He wanted to know where in Canada I was from and exchanged wartime stories about our Fathers and what brought me to London.  "You… Apple. The Beatles. Music"
We talked for 5 minutes and shook hands…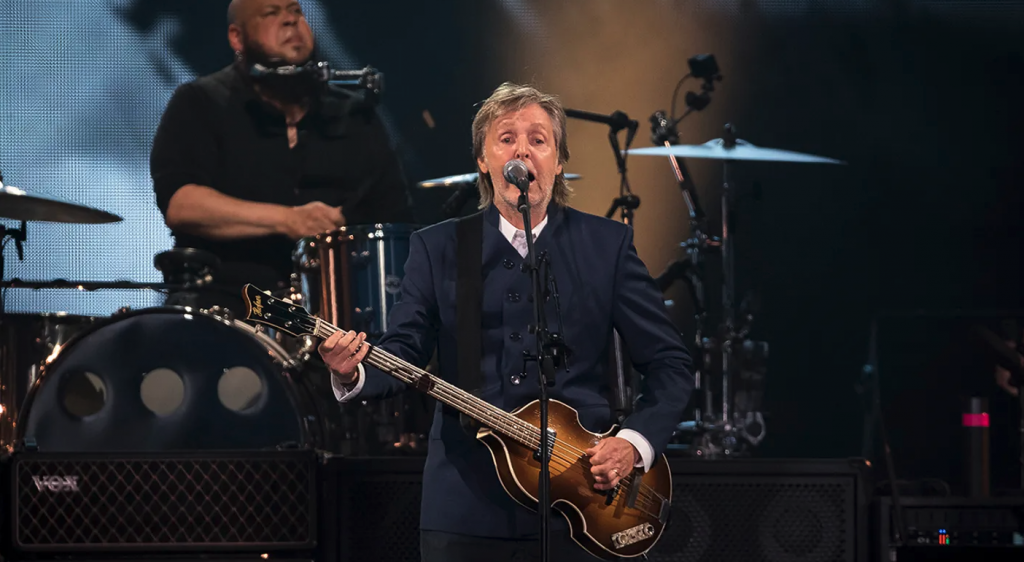 So. Here we are on the occasion of Paul's 80th birthday.  He's still playing concerts and touring. Stays and plays on stage for well over 2 hours.
And I'm still playing his music.  If you take care of yourself and voice and write meaningful tunes..you can rock into your 80s
Playlist includes
Paul solo
Paul Acoustic
The Beatles  Live and Studio
Amy Helm, Jim Byrnes, Wicked Wilson Pickett, Van and Buble,  Corey Wong brings the funk, Black Keys, RL Burnside, Annie Lennox, Michael Franti,   John Scofield, Mariel Buckley, Landreth Bros.
Taj Mahal with Janiva Magness and also with Ry Cooder.  Lots more…Bags full
Happy Fathers Day Pops
PLAYLIST:
| | | |
| --- | --- | --- |
| Mulligan Stew | June 18 2022 | |
| Welcome to The Stew with TDMulligan | Celebrating Paul McCartney's 80th Birthday | |
| Inner City Blues | Marvin Gaye | Something to believe in |
| Sleeping dogs best left alone | Dr John | Sleepinmg dogs best left alone |
| Mockingbird | Charlie and Inez Fox | Mockingbird |
| www.mulliganstew.ca | Celebrating Paul McCartney's 80th Birthday | |
| Shooting at the Moon | Mariel Buckley | Everywhere I used to be |
| What in the World | The Bros. Landreth | Come Morning |
| Don't you wish it was true | Janiva Magness and Taj Mahal | Change in the Weather |
| www.mulliganstew.ca | Celebrating Paul McCartney's 80th Birthday | |
| Wild Child | Black Keys | Dropout Boogie |
| Sailin' Shoes | Sass Jordan | Bitches Blues |
| Someday Baby | RL Burnside | A Bothered Mind |
| Train in Vain (Stand by Me) | Annie Lennox | Medusa |
| This is The Stew – TDMulligan | www.mulliganstew.ca | |
| Stompin' Ground | Aaron Neville and the Dirty Dozen Brass band | Take me to the River |
| Unchain my heart Part 1 & 2 | John Scofield | That's what I say |
| Mulligan STEW | Happy 80th Birthday Paul McCartney | Year 26 |
| Get Back (live) | The Beatles | Get Back Soundtrack |
| I got a feelin' | The Beatles | Let it Be |
| Blackbird (live) | Paul McCartney | Good Evening NYC |
| Here, There & Everywhere (liv e) | Paul McCartney | MTV Unplugged |
| Happy with you | Paul McCartn ey | Egypt Station |
| Back in the USSR | The Beatles | Beatles 67-70 |
| Let it be | The Beatles | Let it be |
| Mulligan Stew with tdm | www.mulliganstew.ca | |
| Hooray Hooray | Taj Mahal and Ry Cooder | Get on Board |
| Real Real Gone | Van Morrison and Michael Buble | Duets |
| 634-5789 | Wilson Pickett | Rhino High Five |
| www.coyotesbanff.com | www.mulliganstew.ca | |
| Didn't it Rain | Amy Helm | Didn't it Rain |
| Didn't it Rain | Jim Byrnes | House of Refuge |
| Who'll stop the rain | CCR | Best of |
| www.mulliganstew.ca | send requests to tmulligan@ckua.com | |
| sound of sunshine | michael franti and spearhead | Sound of Sunshine |
| Joyful Strut | The Snowmen – Corey Wong | Joyful Strut |