It's a busy Stew this week.
A two-hour Stew  packed with
New Tedeschi Trucks
New Lake Street Dive
New Bonnie Raitt
New Sheryl Crow
New First Aid Kit
New Blackberry Smoke
Plus – classic tracks from
Sly and the Family Stone
The Beatles (2 from Revolver)
Nanci Griffith
Jimmy Hall
Crosby, Still & Nash
Plus Two interview guests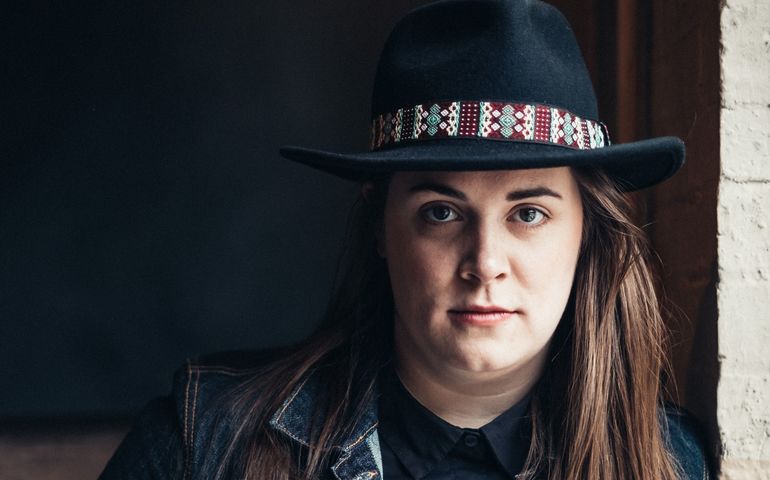 A quick drive-through chat with the wonderful  Mariel Buckley and two tracks from her new album Everywhere I Used To Be. (Feature interview in a couple of weeks)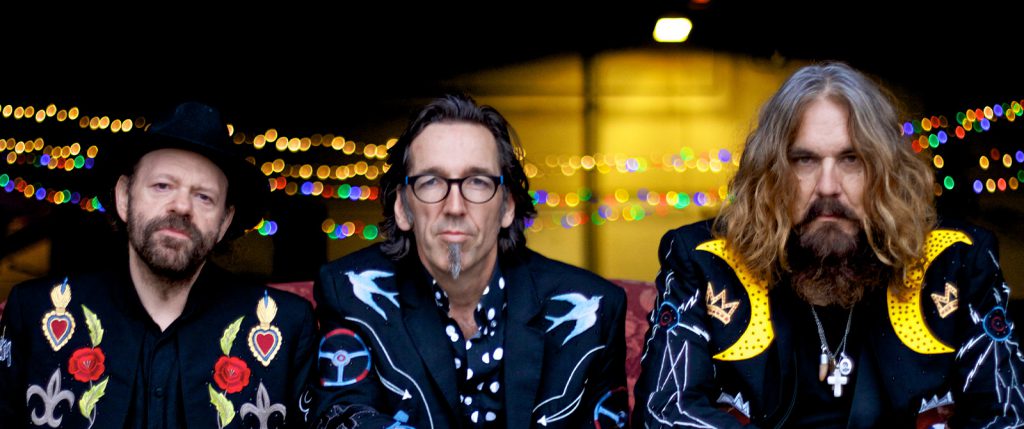 Hour two welcomes Colin Linden and Tom Wilson from Blackie and the Rodeo Kings. Along with partner  Stephen Fearing, they too have a great new album,  O Glory: Lost those blues again.
The interview includes 5 tracks from the album, part of which is Tom and Colin playing back demos from the song Buffalo Girl from their iPhones.
Check out our Zoom interview on my YouTube Channel TerryDavidMulligan
You in?  Hope so.
tdm
PLAYLIST:
| | | |
| --- | --- | --- |
| Mulligan Stew | Terry David Mulligan | CKUA Radio |
| Keep on smiling | Blackberry Smoke | Keep on smiling |
| Jumping for Joy | Jimmy Hall | Jumping for Joy |
| Gravity | Tedeschi Trucks Band | I am the Moon 3 – The Fall |
| Nick of time | Lake Street Dive | Fun Machine – The Sequel |
| Just like that | Bonnie Raitt | Just like that |
| This is The Stew – Year 26 | TDMulligan – @tdmulligan | NEXT First Aid Kit and The Band (Acoustic) |
| The Boys of Summer | The First Aid Kit | The boys of Summer |
| Guests tonight Buckley and Blackie | Both have new albums | Mariel this hour |
| I shall be released (acoustic) | The Band | Big Pink Deluxe and Remixed 2018 |
| Mariel Buckley Interview | Album – Everywhere I used to be | Released Friday |
| Everywhere I used to be | Mariel Buckley | Everywhere I used to be |
| Mariel Buckley Interview | Complete interview in a few weeks | On Mulligan Stew |
| Neon Blue | Mariel Buckley | Everywhere I used to be |
| diamonds on the soles of her shoes (live) | Paul Simon | Live in NYC |
| Mulligan Stew Year 26 | Coming up-Blackie & the Rodeo Kings | The Album & The Interview |
| Long time gone | Crosby Stills and Nash | Crosby Stills and Nash |
| If you want me to stay | Sly and the Family Stone | Greatest HIts |
| Circles | Sheryl Crow | single |
| For no one | The Beatles | Revolver |
| TDMulligan | Coming UP – Tom Wilson & Colin Linden | Blackie and the Rodeo KIngs |
| From a Distance | Nanci Griffith | Lone Star State of Mind |
| Here there and everywhere | The Beatles | Revolver |
| NEXT – Blackie and the Rodeo Kings | O Glory Lost those blues again | Tom and Colin are guests |
| Tom Wilson & Colin Linden | Blackie and the Rodeo Kings | The Stew Interview |
| O Glory: Lost those blues again | Blackie and the Rodeo Kings | O Glory: Lost those blues again |
| Colin and Tom from BARK | Complete interview on | Mulligan Stew Podcast |
| Buffalo Girl | Blackie and the Rodeo Kings | O Glory: Lost those blues again |
| Tom Wilson & Colin Linden | Blackie and the Rodeo KIngs | The Stew Interview |
| Stop and Listen | Blackie and the Rodeo Kings | O Glory |
| Colin Linden and Tom Wilson | Blackie and the Rodeo Kings | Complete interview on Mulligan Stew Podcast |
| Grand River | Blackie and The Rodeo Kings | O Glory |
| Complete interview can be found | Mulligan Stew Podcast and TDM YouTube Channel | Thanks to Tom and Colin |
| Far from the Middle | Blackie and the Rodeo Kings | O Glory: Lost those blues again |
| | | |