These next two shows were done the day a text arrived saying that our good friend David Ward have been moved to palliative care in his fight with cancer.  David was/is/will always be the heart and soul of CKUA. We all respecfully waited for David's family to decide when to announce this tragedy.
We will salute him here in several weeks. When I'm able to form words and express myself.
I was wobbly with the news. The shock and sadness of it all.  So the music carried the day.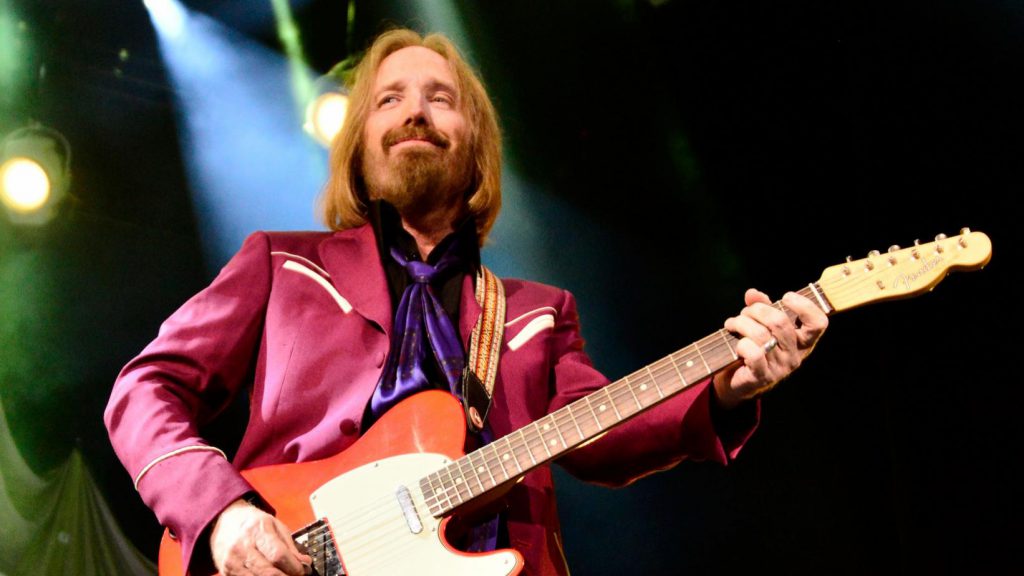 The Stew Oct 1  – A Remembrance!!
It's been 5 years this weekend since Tom Petty died.
Our donor Michael Witt had suggested remembering and celebrating Tom Petty and the Heartbreakers.
I played some of his strongest songs and also several of those artists who covered his tunes.
Including John Cash, Walk off the Earth, John Mayer, and The Wilburys.
New music from Dan Mangan, Allison Russell, Dr John, Mellencamp, Whitehorse, Snarky Puppy, Lake Street Dive, Dr John, and Lukas Nelson.
We finish the Stew with two songs for my true friend  David Ward. One from  Tom Petty (You and I will meet again) and another by Paul Simon  (Bridge over Troubled Water –  Live)
*Play it for David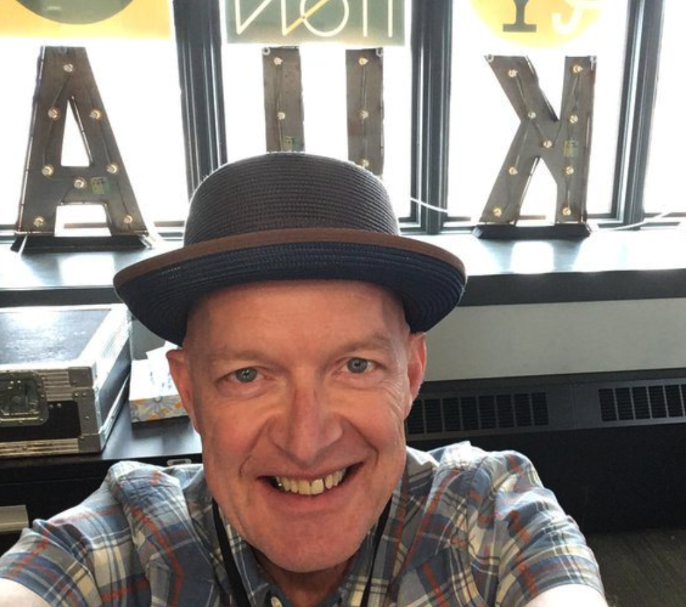 Onward my Friends. David Awaits!
PLAYLIST:
| | | |
| --- | --- | --- |
| Mulligan Stew (Remembering Tom Petty) | Terry David Mulligan | CKUA Radio |
| | | |
| Learning to fly (live) | Tom Petty and the Heartbreakers | Live Anthology |
| | | |
| Refugee (live) | tom petty and the heartbreakers | Pack up the Plantation |
| | | |
| You got lucky | tom petty and the heartbreakers | Best of everything |
| | | |
| Mulligan Stew | The Stew Remembers Tom Petty | Coming UP – Artists who covered Tom |
| | | |
| I won't back down | Johnny Cash | CASH |
| | | |
| You don't know how it feels | Walk off the Earth | single |
| | | |
| Freefallin' (live) | John Mayer | Where the light is |
| | | |
| Mulligan Stew | NEXT – Tom and The Wilburys | tmulligan@ckua.com |
| | | |
| 2 Gunslingers | Tom Petty and the Heartbreakers | Great Wide Open |
| | | |
| End of the Line | The Travelling Wilburys | Wilburys Collection |
| | | |
| You're not alone | Allison Russell with Brandi Carlile | Single |
| | | |
| Just know it | Dan Mangan | single |
| | | |
| Terry David Mulligan | The Stew – Year 26 | Coming UP – Dr John & Mellencamp. |
| | | |
| Sleeping dogs best left alone | Dr. John | Things Happen That Way |
| | | |
| Small Town (Acoustic) | John Mellencamp | Scarecrow |
| | | |
| Division 5 | Whitehorse | Im not crying You're crying |
| | | |
| TDMulligan | The Stew – Coming UP Lake Street Dive | Check out The Stew – CKUA On Demand |
| | | |
| Lingus | Snarky Puppy | We like it here |
| | | |
| This is The Stew @ckua | Terry David Mulligan | Music to remember and honour |
| | | |
| Nick of Time | Lake Street Dive | Fun machine : The Sequel |
| | | |
| Drift Away (live) | Bruce Springsteen ( & Little Stephen) | The Live Series – Under Cover Vol 2 |
| | | |
| Goodbye Jimmy Reed | Bob Dylan | Rough and Rowdy Ways |
| | | |
| Bird on a Wire (live) | Tedeschi Trucks Band | Best Live performances 2000-2020 |
| | | |
| If you want me to stay | Sly and the Family Stone | Fresh |
| | | |
| TDMulligan – The Stew | Podcast is Joe Keithley DOA – Election Time | details on mulligan stew website |
| | | |
| Sometimes (live) | Larkin Poe with nu deco ensemble | Paint the Roses |
| | | |
| Highty High | Lee Michaels | Lee Michaels |
| | | |
| Mulligan Stew CKUA | Year 26 | @tdmulligan |
| | | |
| Mercedes Benz | Janis Joplin | Pearl |
| | | |
| Blowing in the Wind (live) | Bob Dylan – The Band | Dylan and The Band |
| | | |
| TDM | The Stew | Podcast – Joe Keithley DOA |
| | | |
| Walk on Guilded Splinters | Dr John & Lukas Nelson and Promise | Things Happen That Way |
| | | |
| Mulligan Stew | TDMulligan | Coming up – Two for Dave |
| | | |
| You and I will Meet Again | Tom Petty | An American Treasure |
| | | |
| Bridge over Troubled Waters (live) | Paul Simon – Jesse Dixon Singers | Live Rhymin' |
| | | |