The theme for this stew came from The donors for the first hour.
They suggested "Duets" – "hey, let's do great duets…
And then a sepia-colored email came in ..like parchment paper.
With 20 suggestions.
So I put my duets together with their duets and VOILA we have our First Duets Special.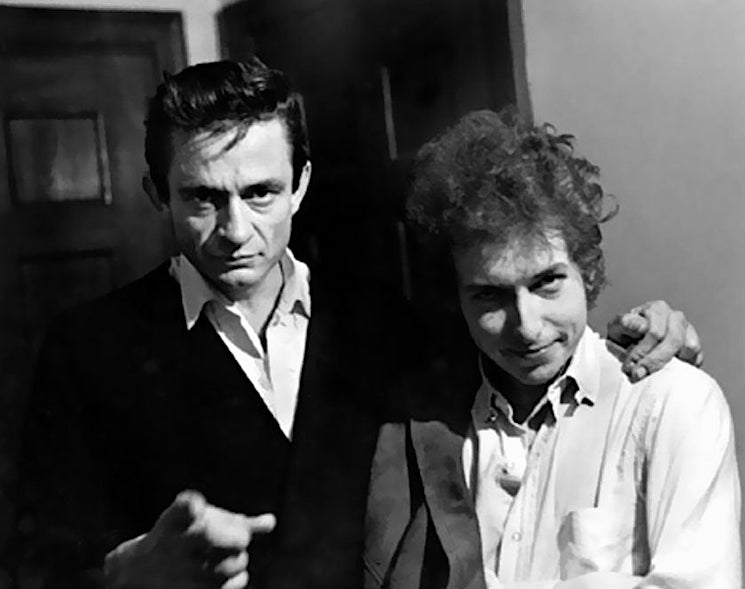 BB King and The Rolling Stones
Linda Ronstadt AND Aaron Neville
Dolly, Emmylou, and Linda – a Trio duo
Buddy Guy and Mavis Staples
Stan Getz and Astrud Gilberto
Rodney Crowell and Emmylou Harris
Tony Bennett and Willie Nelson
Allison Ruddell and Brandi Carlile
John Prine and Iris Dement
Marvin Gaye and Tammi Terrell
BARK and Serena Ryder
Johnny Cash and Bob Dylan
Serena Ryder and William Prince
Bros. Landreth and Mariel Buckley
Delaney and Bonnie
John Mellencamp and Michelle Ndegeocello
PLUS
Ben Harper/Bobbie Gentry/Lonnie Mack/Leonard Cohen Live/Suzie Vinnick/Nathaniel Rateliff/New Bruce Springsteen/New Ron Sexsmith/Larkin Poe/Marianne Faithful/Bahamas.
AND ALSO
Art Bergmann – punk poet laureate and legend.  Order of Canada Recipient
And  Author Jason Schneider, whose new book is Authorized Biography of Art Bergmann – The Longest Suicide  will both guest on
The Mulligan Stew Podcast and the Terry David Mulligan YouTube Channel.
Art's story is one of rock and rolls great tales untold.
Until now.
PLAYLIST:
| | | |
| --- | --- | --- |
| Mulligan Stew – Doing Duets | Terry Mulligan | playlist – mulligan stew website |
| Paying the cost to be the Boss | BB King and The Rolling Stones | Deuces Wild |
| Ain't no Mountain | Marvin Gaye and Tammi Terrell | Greatest Duets |
| Black Sheep | Blackie and the Rodeo Kings – Serena Ryder | Kings and Queens |
| Don't know much | Linda Ronstadt and Aaron Neville | Cry like a Rainstorm |
| The Stew Year 27 | TDMulligan | Playlist on Mulligan Stew Website |
| Welcome back Coyotes Banff | Happy Evenings in Banff | to Dec 16th |
| Wild Night | John Mellencamp . Michelle Ndegeocello | Dance Naked |
| The Travelling Kind | Rodney Crowell. EmmmyLou Harris | The Travelling Kind |
| You're not alone | Allison Russell. Brandi Carlile | You're not alone |
| We go back | Buddy Guy – Mavis Staples | The blues don't lie |
| Doing the Duets | Mulligan Stew | Playlist – mullligan stew website |
| bring it on home to me | Sam Cooke (Lou Rawls) | The man who invented soul |
| Mulligan Stew CKUA Radio | Art Bergmann on MulliganStew Podcast | also tdm youtube channel |
| Only the strong survive | Bruce Springsteen | Only the strong survive |
| Ballad of Lucy Jordan | Marianne Faithful | Thelma and Lousie Sndtrck |
| Diamond Wave | Ron Sexsmith | single |
| Deep stays down | Larkin Poe | Blood Harmony |
| The Stew with tdmulligan | playlist at mulligan stew website | NEXT – Emmylou.linda.dolly.cash.dylan |
| After the Goldrush | Dolly. EmmyLou. Linda Ronstadt | Trio Two |
| Big River | Johnny Cash – Bob Dylan | Travelling Through. Dylan Bootleg Vol 15 |
| The Stew | Hour Two is Next | playlist at mulliganstew website |
| Coming Up in Hour Two of the Stew | More Duets Delaney & Bonnie – John Prine & Iris Dement | Tony Bennet and Willie Nelson & more |
| Love Don't | Nathaniel Rateleff & Night Sweats | The Future |
| I got you babe | Bahamas | Barchords |
| Lift you up | Suzie Vinnick | Lift you up |
| Tower of Song (live) | Leonard Cohen | Live in London |
| River of tears | Serena Ryder & William Prince | River of Tears |
| Coming UP on The Stew | Clapton Live. Delaney and Bonnie. Lonnie Mack | playlist on Mulligan Stew website |
| Welcome back Deane House & River Cafe | Thank you for the support | deanehouse.com rivercafe.com |
| Crossroads (live) | Eric Clapton | Nothing but the blues Live |
| Only you know and I know | Delaney and Bonnie | Delaney and Bonnie Together |
| In spite of ourselves | John Prine and Iris Dement | In spite of ourselves |
| California | Bonnie LightHorseman | Someone to weep for me |
| Further on up the road | Lonnie Mack | Chickin Picken |
| TDMulligan | The Stew Year 27 | Next Podcast Art Bergmann & Jason Schneider |
| Ode to Billy Joe | Bobbie Gentry | Ode to Billy Joe |
| When I call your name | Bros. Landreth and Mariel Buckley | Something New. Something Blue |
| Sunny side of the street | Tony Bennett and Willie Nelson | Duets Two |
| Need to know basis | Ben Harper | Bloodline Maintenance |
| Girl from Ipanema | Stan Getz – Joao & Astrud Giberto | Bossa Nova Years |