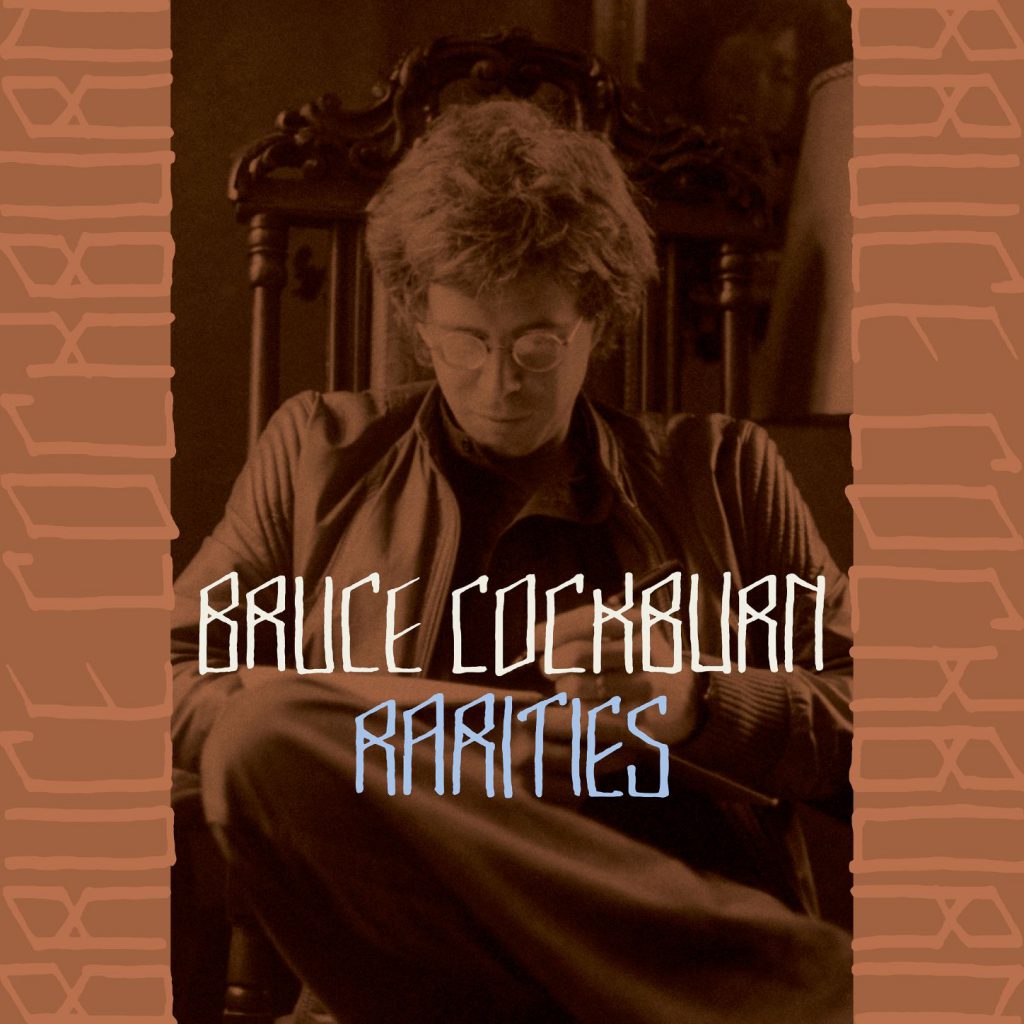 Bruce  Cockburn has written almost 400 songs. Released 34 albums over a 50-year span. Who best to gather up his rarities and present them as partners with his hits? The man has rarities.
His new album RARITIES  contains music for a film (Going down the Road)
Music honoring Mississippi John Hurt, Kenji Miyazawa, William Hawkins, Gordon Lightfoot, Pete Seeger, Mississippi Sheiks, etc.
Unreleased demos and music for benefits.
Also many stories.,
It's basically a mini-history of Canadian music.
We also talk about his next new album – O Sun O Moon ( May).
His Tour dates through Canada in February
And his connection to Joni Mitchell.
Complete interview on Mulligan Stew Podcast
We also remember the lives and music of  Rick Danko, Sam Cooke, and Otis Redding!
PLAYLIST:
| | | |
| --- | --- | --- |
| Mulligan Stew. Guest is Bruce Cockburn | new album RARITIES | CKUA |
| Stage Fright | The Band | Stage Fright |
| Acadian Driftwood (live) | The Band | The Last Waltz |
| Unfaithful Servant | The Band | The Band |
| TDMulligan | playlist at the mulligan stew website | Guest – Bruce Cockburn |
| Sweetbread | Bonny Light Horseman | Someone to weep for me |
| Wasted on you | Andy Shauf | single |
| The Stew Year 27 | Tonight – Bruce Cockburn | details on mulligan stew website |
| All Blues | Dylan Triplett | Who is he? |
| Might as well be me | Larkin Poe | Blood Harmony |
| When I call you name | The Bros. Landreth & Mariel Buckley | Something New. Something Blue |
| This is The Stew | Bruce Cockburn Interview Tonight | playlist – mulligan stew website |
| Dock of the Bay | Otis Redding | Dock of the Bay |
| Turn you loose | Otis Redding | Greatest Hits |
| Coyotes Banff | Winter Special on until Friday night | Coming UP – Bruce Cockburn Interview |
| I'm moving on | Van Morrison | Moving on Skiffle |
| Goodbye Jimmy Reed | Bob Dylan | Rough and rowdy ways |
| NEXT – Bruce Cockburn brings a new album | details on mulligan stew website | CKUA |
| Bruce Cockburn Interview | New Album – Rarities | Complete Interview on Mulligan Stew Podcast |
| Waterwalker | Bruce Cockburn | Rarities |
| Bruce Cockburn Interview | Complete Interview on mulligan stew podcast | and TDM You Tube Channel |
| Avalon, my home town | Bruce Cockburn | Rarities |
| Bruce Cockburn Interview | The New Album – Rarities | Western Tour dates in Feb-on sale now |
| Ribbon of Darkness | Bruce Cockburn | Rarities |
| Bruce Cockburn | on Mulligan Stew | CKUA |
| Honey Babe, Let the deal go down | Bruce Cockburn | Rarities |
| Coming UP – Blue Rodeo – Dan Mangan | Complete interview on Podcast | and tdm YouTube Channel |
| RainO | Susie Vinnick | Fall Back Home |
| I think about you | Blue Rodeo | Many a Mile |
| Fire Escape | Dan Mangan | Being Somewhere |
| Mulligan Stew Year 27 | playlist on mulligan stew website | @tmulligan@ckua.com |
| Crazy | Marcus King | single |
| Hot or what? | Mark Knopfler | Studio Albums 2009-2018 |
| Next week – Music of the Season | and Christmas Eve | Christmas in the Round Year 3 |
| Lullaby | Peitra Brown | single |
| River Cafe | and Deane House | For Holiday plans check their websites |
| Wonderful World | Sam Cooke | Very best |
| | | |