Guests – Davin De Kergommeaux (author/whisky specialist) and distillery co-founder James Lester
Davin De Kergommeaux – Author &  Whisky Specialist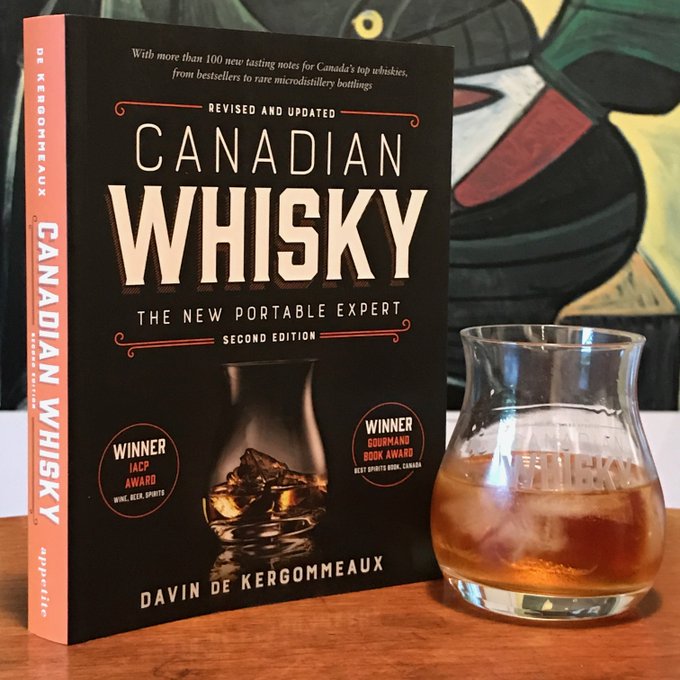 DAVIN DE KERGOMMEAUX is an independent expert who has been writing, talking and teaching about whisky in all its forms and flavours for two decades.
He is the world's leading authority on Canadian whisky and has been called "Canada's unofficial whisky ambassador" as well as being named one of the most influential Canadians in Food and Drink by The Globe and Mail in 2016. Davin is the founder and chairperson of the prestigious Canadian Whisky Awards!
James Lester –  co-founder Sons of Vancouver Distillery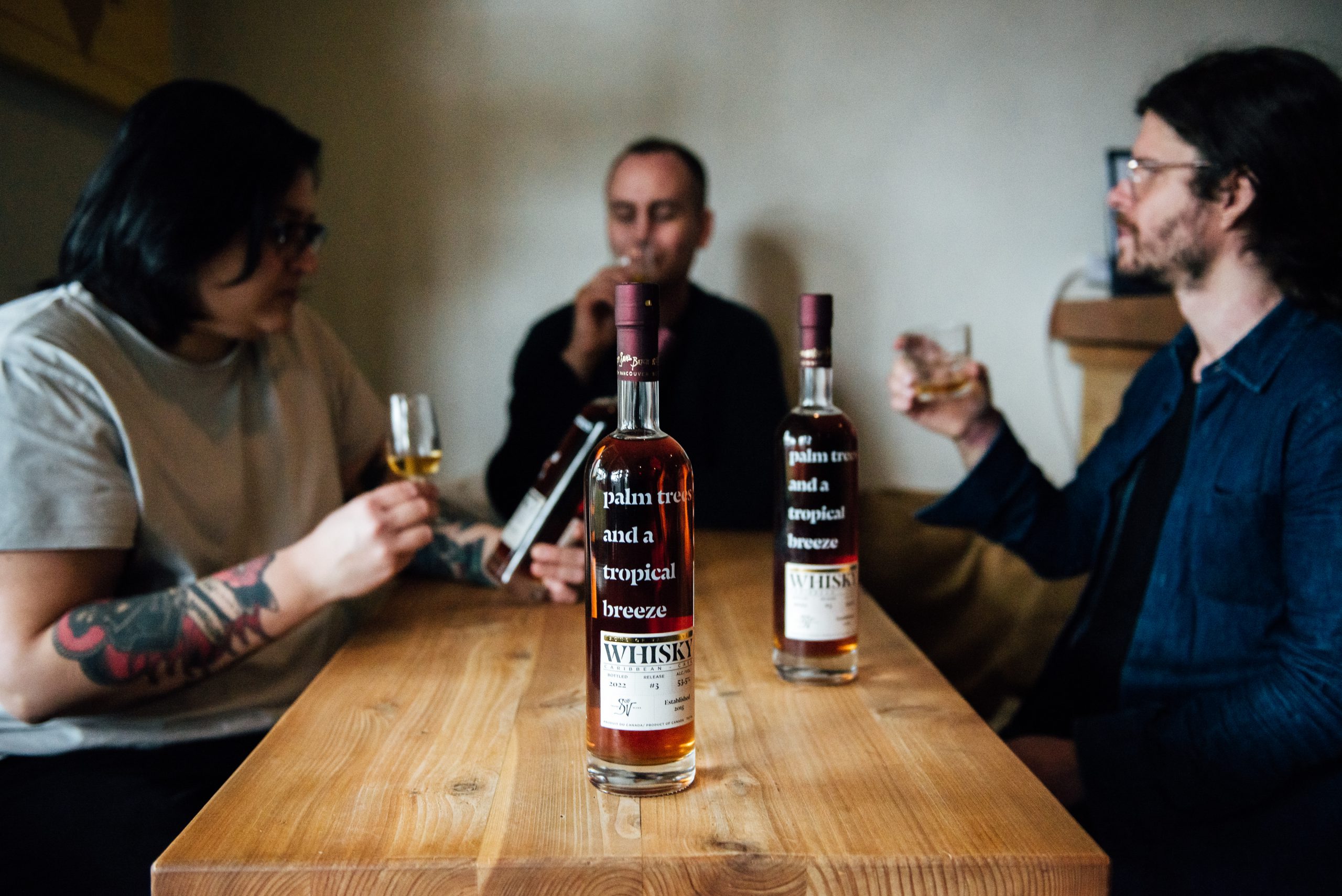 Jenna Diubaldo  Richard Klaus James Lester
Sons of Vancouver is a small distillery on Vancouver's North Shore. It was born out of a young, foolhardy desire to follow passions and contribute to a growing community of independent distillers. Best known for the ever-popular No. 82 amaretto, the distillery is now running a growing whisky program and is very excited to bring super flavourful rye whiskies to the Canadian market.
Sons of Vancouver has shifted into whisky-making in a big way, with the goal of changing the standard for rye whisky in Canada. After becoming the first craft distillery to win 'Canadian Whisky of the Year' at the 2023 Canadian Whisky Awards, achieving this goal never seemed so possible.
They lead with big flavours, and high-rye expressions, and prefer to bottle their whiskies at barrel-proof. By allowing the whisky itself to guide the blend, each bottling is unique and provides an outlet to highlight the many facets of rye grain achieved through fermentation, distillation, and maturation.
Currently, they release whisky in limited quantities, 2 to 3 times per year. In the very near future, Sons of Vancouver will have whisky on shelves much more often. Until then, sign up for their whisky mailing list to keep current on new whisky releases, tasting events, and more!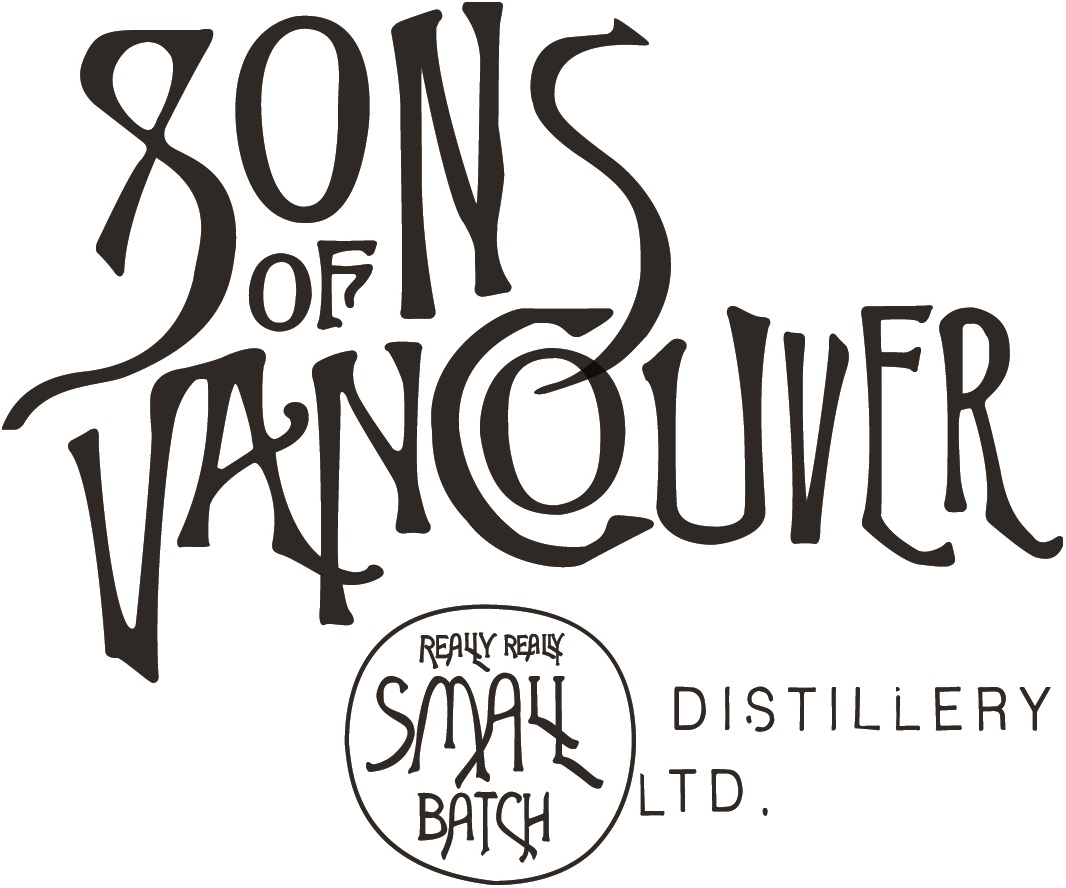 Watch out for these releases:
Summer Road Trip Across the Mid West
Marshmallows over a Campfire
Cigarettes on a Leather Jacket
PALM TREES AND A TROPICAL BREEZE
'2023 Canadian Whisky of the Year – Canadian Whisky Awards
The 3rd limited-release whisky from Sons of Vancouver Distillery, this 100% rye whisky was aged in used American oak, blended and transferred into bourbon barrels, and finally, rested in Virgin Islands rum casks. The rum undertones provide breezy tropical vibes that complement the natural rye spice perfectly.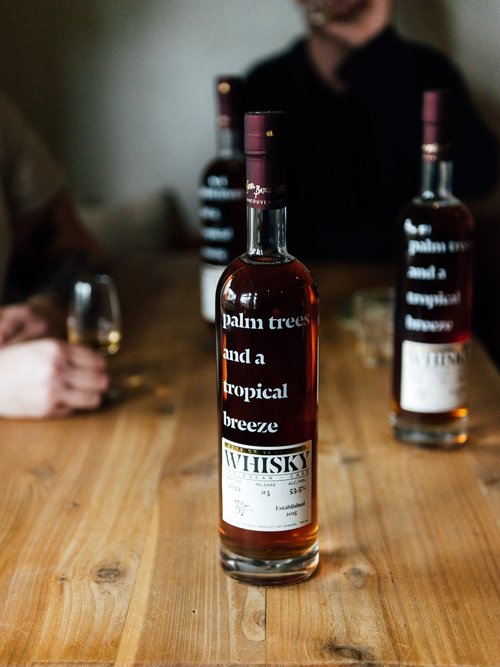 The nose hits with pit-roasted pineapple and vanilla cigarillo, continuing with pine humidor and under-ripe banana on the palate. It finishes with allspice and demerara sugar, leaving you dreaming of daiquiris on the beach.
One of the founding owners of SOV, James Lester  started the distillery alongside best friend Richard Klaus and partner Jenna Diubaldo
Best of all they also run a 5-day Whisky making school.
Details at https://sonsofvancouver.ca/
and…
STORIES WE'RE WORKING ON:
Van Wine Festival
Lt. Governors Awards
New releases from
Hillside
Mt Boucherie
Moon Curser
Unsworth