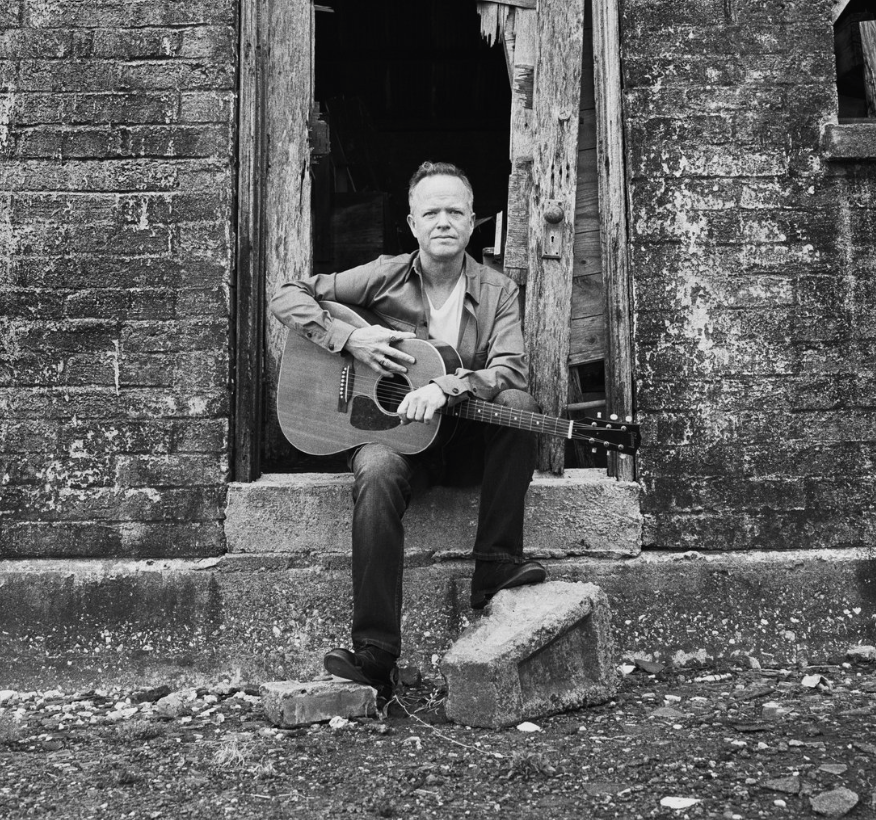 Mulligan Stew welcomes back Steve Dawson – currently riding the CKUA top 30.
Made his name as a writer, player and producer in Vancouver.
Remember Zubot and Dawson?
He's worked on many albums with Jim Byrnes, Sojourners etc.
A native of Vancouver but currently residing in Nashville, where he works as a solo artist, sideman, and record producer,  Steve has forged an impressive career full of highlights and awards, including:
7 Juno Awards as artist/producer, 18 times nominated
3 times named "Producer Of The Year" at Western Canadian Music Awards
4 times named "Producer Of The Year" at Canadian Folk Music Awards
Recipient of many other awards including Maple Blues Awards, Grand Prix De Jazz De Montreal, Blues Blast Awards, and many Western Canadian Music Awards and Canadian Folk Awards as an artist and producer
Steve's multi-faceted career has brought him to countless international festivals, working on the stage and in the studio with an extensive cast of musicians, including John Hammond, Sonny Landreth, Van Dyke Parks, David Hidalgo, Colin James, Jim Byrnes, Jill Barber, Dave Alvin, Joe Henry, Tim O'Brien, Fats Kaplin, , The McCrary Sisters, Matt Chamberlain, Del Rey, Birds of Chicago, Allison Russell, Long John Baldry, Bruce Cockburn, Kelly Joe Phelps, Linda McRae, CR Avery, Alvin Youngblood Hart, Geoff Muldaur, Scott Amendola, Danny Barnes, The Deep Dark Woods, Colin Linden, Big Dave McLean, and many others.
Over the past year, he released three albums.
Gone, Long Gone
Phantom Threshold
And now …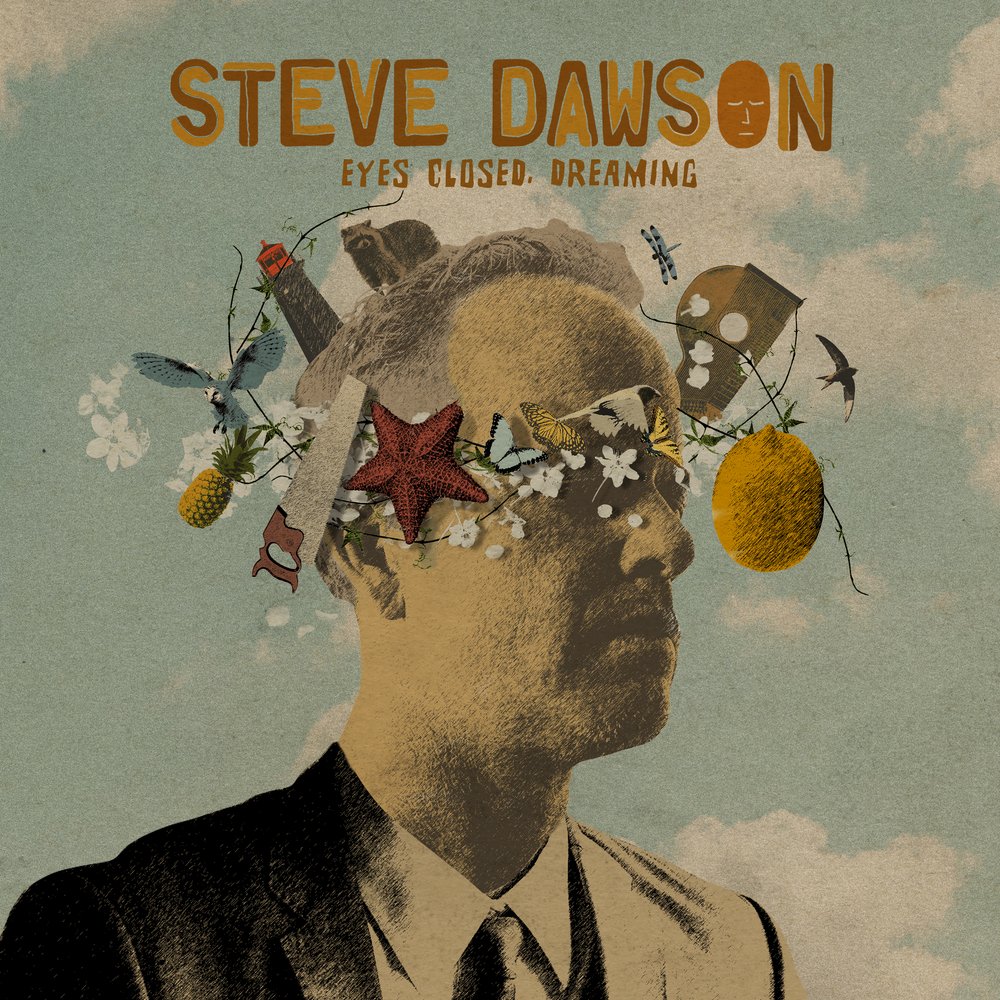 Eyes Closed, Dreaming.
H's been co-writing songs with Matt Patershuk.
And he's coming our way.
Tour dates include 
April 20 Dream Café  Penticton
April 21 – Rogue Club Vancouver
April 28 – Victoria
May 4 – Aviary Edmonton
May 5 Festival Hall
New music from
 Marc Broussard
Matt Anderson
Krasno Moore Project
  Also
Marvin Gaye
The Band
Jools Holland
Emmy Lou
Pink Floyd
Wm Prine/Serena Ryder
Lyle Lovett and his big band
Faces
EASTER WEEKEND – Ron Sexsmith
PLAYLIST:
| | | |
| --- | --- | --- |
| Mulligan Stew – TDMulligan | Interview Guest – Steve Dawson | playlist mulligan stew dot ca |
| It takes a lot to laugh. it takes a train to cry | Bob Dylan & Wynton Marsalis | United we Swing |
| Rather drink muddy water | Marc Broussard | Sos $ – Blues for your soul |
| Stop and Listen | Blackie and the Rodeo Kings | O Glory |
| Long may you run | EmmyLou Harris | Last Date |
| Mulligan Stew Year 27 | Coming UP Beatles and new Matt Anderson | playlist mulliganstew dot ca |
| Tomorrow never knows | The Beatles | Revolver |
| Paper in Fire | Alan Doyle | Rough Side Out |
| So Low, Solo | Matt Anderson | The big bottle of Joy |
| Deane House | River Cafe – Both in Calgary | Thank you for the support |
| Into the Mystic | Van Morrison | Moondance |
| Nature Boy | Rickie Lee Jones | Pieces of Treasure |
| Ooh Baby Baby | Marc Jordan and Amy Sky | He Sang She Sang |
| Special Guest Steve Dawson | tour dates at | mulliganstew dot ca |
| Don't do it (live) | The Band | The Last Waltz (Deluxe) |
| Coming UP Marvin Gaye and Jeff Beck | Playlist mulliganstew dot ca | Guest – Steve Dawson |
| Inner City Blues | Marvin Gaye | What's Going On |
| Drown in my own Tears | Jools Holland and Jeff Beck | Jools Holland. More Friends Vol 2 |
| Special Guest in Hour Two | Steve Dawson | Tour dates on mulliganstew dot ca |
| Time | Pink Floyd | Dark side of the Moon |
| Ooh La La | Faces | Best of Faces |
| TDMulligan | The Stew – Year 27 | Guest this hour – Steve Dawson |
| Let the boogie woogie roll | Jools Holland and Robert Plant | Jools Holland. More friends Vol 2 |
| River of Tears | William Prince and Serena Ryder | River of Tears |
| My baby don't tolerate | Lyle Lovett and Wynton Marsalis | United We Swing |
| New Walkin' Blues | Paul Butterfield's Better Days | Paul Butterfield's Better Days |
| Today's Guest – Steve Dawson | Mulligan Stew | Next – Fever and Love the one you're with |
| Fever | Krasno – Moore project | Book of Queens |
| Love the one you're with (live) | Stephen Stills | Live at Berkley 1971 |
| Coyotes Banff – We Thank You !! | 206 Cariboo St | NEXT Steve Dawson |
| Steve Dawson Interview | 3 albums in a year | Gone, Long Gone – Phantom Threshold & Eyes Closed, Dreaming. |
| Ooh La La | Steve Dawson | Gone. Long Gone |
| Steve Dawson Interview | Complete Interview on Mulligan Stew Podcast | and tdm YouTube Channel |
| Long time to get old | Steve Dawson | Eyes Closed, Dreaming |
| Steve Dawson Interview | Complete interview on YouTube Video | and Mulligan Stew Podcast |
| Small Town Talk | Steve Dawson | Eyes Closed, Dreaming |
| Old Brushy | Steve Dawson | Phantom Threshold |
| | | |