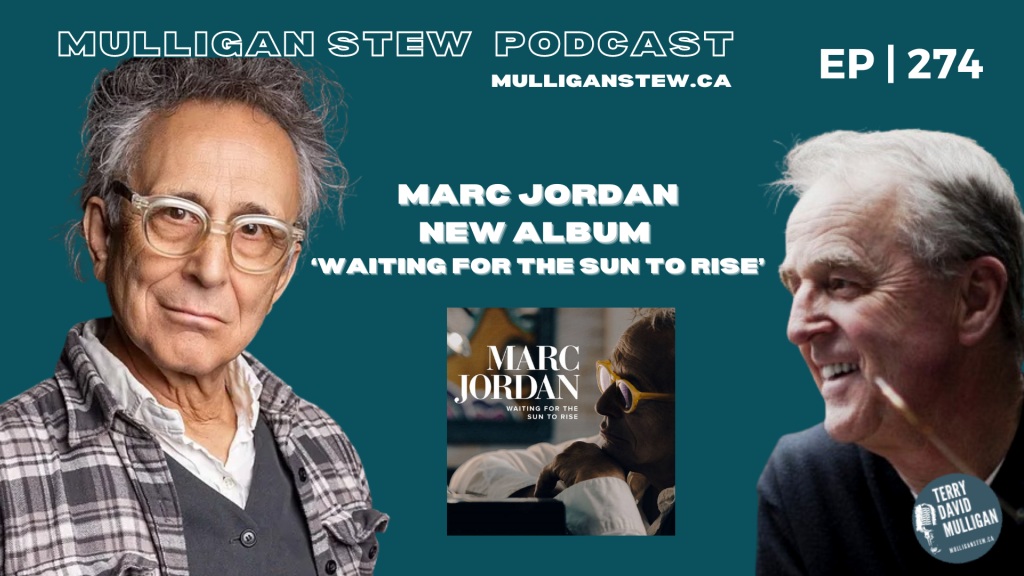 Singer/songwriter/composer Marc Jordan.
He and his love Amy Sky were show-stopping guests on the 2023 CKUA Juno Couch.
Then,  they sang songs from their nominated album  He Sang. She Sang.
Now Marc returns to The Stew with his latest solo gem, Waiting for the Sun to Rise.
Marc continues his journey through his jazz-influenced songbook..getting cooler and more focused by the year.
Tracks like Rio Grande (with Randy Brecker), and Tears for Fears' Everybody Wants to Rule the World. And the standout Coltrane Plays the Blues.
A small suggestion when listening to Marc Jordan play and sing. The songs invite you to – LEAN IN.
Jordan and Sky are both national UNICEF Goodwill Ambassadors for Canada.