hello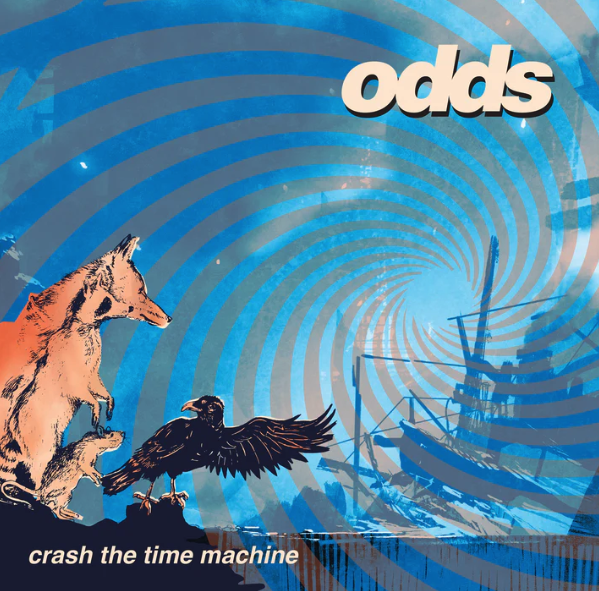 Crash the Time Machine The Odds 7th album has been released. The basic Odds lineup of Craig Northey, Pat Steward, Murray Atkinson and Doug Elliott are joined by the 5th Odd – Steven Page.
This is songwriting at a very high level,  then taken even higher by players who are truly gifted.
I'm so glad that these guys got back together again after a hiatus from 2000-2007.
You can hear multiple influences in each and every track.
They've backed Warren Zevon, they wrote and played the soundtrack for  Kids in the Hall Film Brain Candy and their TV series Death Comes to town, toured with and played with The Tragically Hip and Barenaked Ladies, wrote music for Corner Gas.
Crash the Time Machine deals with religion, the days we're all living in and several songs in memory of their friend Spirit of the West leader/writer John Mann.
The song is Somehow in a Dream. The Waterboys are mentioned. As Craig tells us ..
"John told me that in his last hours, he'd like to have someone play "Whole of the Moon"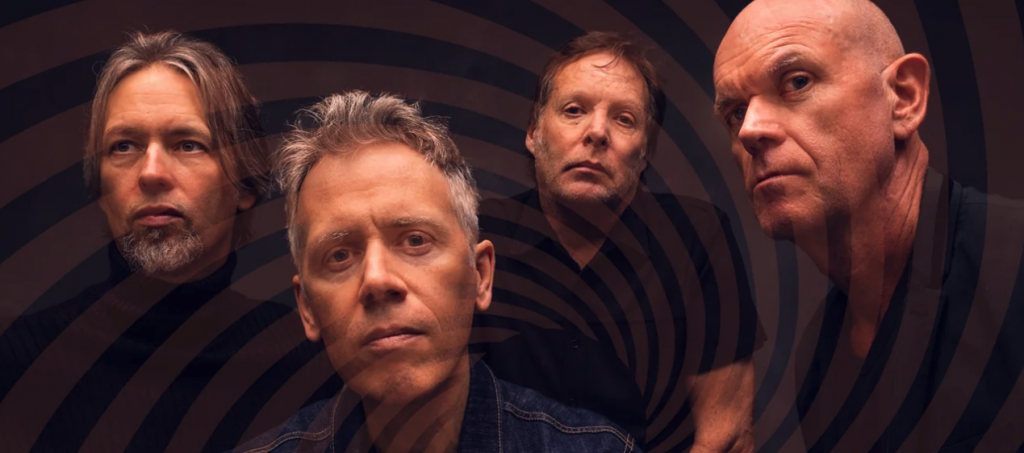 The complete interview can be heard on the Mulligan Stew Podcast and seen on the Terry Daid Mulligan YouTube Channel.
We also salute BB King on his birthday and remember Motown songwriter Norman Whitfield, who along with his writing partner Barret Strong, left a remarkable legacy of memorable hits.
Ain't to proud to beg – War – I'm Losing You – Poppa was a Rolling Stone, Ain't too proud to beg. and many more.  We play Heard it through the Grapevine.
And a special segment on bassist Richard Davis who passed away Sept 6 at 93.
The man played on over 600 albums. From Miles Davis and  Duke Ellington to Bruce Springsteen,
Laura Nyro and Van Morrison ( he's the bass player  on Astral Weeks)
New music from Wide Mouth Mason, Bros. Landreth, and Rolling Stones. Cannonball Adderley brings Roebuck "Pops" Staples to the Stew.
A tonne of fun
PLAYLIST:
| | | |
| --- | --- | --- |
| Mulligan Stew-Guest Craig Northey (Odds) | Terry David Mulligan | mulliganstewdotca |
| You pushed me | Wide Mouth Mason | Late Night Walking |
| Hot or what | Mark Knopfler | Privateering (deluxe) |
| Mystery Train | The Band | Moondog Matinee |
| The Stew Year 27 | Our Guest – Craig Northey | The Odds and Steven Page Trio |
| How bad do you want it? | Crystal Shawanda | Midnight Blues |
| Three O'clock Blues | BB King and Eric Clapton | Riding with The King |
| Deane House | River Cafe | NEXT – Cannonball Adderley |
| Why..am i treated so bad (Live) | Cannonball Adderley | Walk Tall |
| The Fever (live) | Bruce Springsteen – E Street band | The Darkness Tour (78) |
| Home at Last | Steely Dan | Aja |
| Mulligan Stew | Coming up Craig Northey – Odds | and new Rolling Stones |
| The Stew with TDMulligan | Guest Craig Northey – Odds & Steven Page | NEXT BB King and Rolling Stones |
| Paying the cost To be the Boss | BB King and The Rolling Stones | Deuces Wild |
| Bye Bye Love | David Lindley | El Rayo X |
| Made up mind (acoustic) | The Bros Landreth | Let it lie (10 year ann.) |
| Blackbird | Billy Preston | Music is my life |
| Terry David Mulligan | Mulligan Stew | CKUA Radio |
| Astral Weeks | Van Morrison (Richard Davis) | Astral Weeks |
| Sexy Mama | Laura Nyro (Richard Davis) | Smile |
| Coyotes Banff | Coming UP – Craig Northey Interview | mulliganstewdotca |
| Leave this house | Colin James | Open Road |
| Craig Northey Interview | with TDMulligan | Crash the time machine |
| The Travelling Light | Odds | Crash the Time Machine |
| Craig Northey Interview | Odds and Steven Page Trio | album Crash the Time Machine |
| Somehow in a Dream | Odds | Crash the Time Machine |
| Craig Northey Interview | Complete interview on Mulligan Stew Podcast | and TDM You Tube Channel |
| Crash the time machine | Odds | Crash the Time Machine |
| GrapeVine | Marvin Gaye | Hitsville |
| Complete interview on Mulligan Stew Podcast | and TDM YouTube Channel | Thank You |
| Angry | The Rolling Stones | Hackney Diamonds |