hello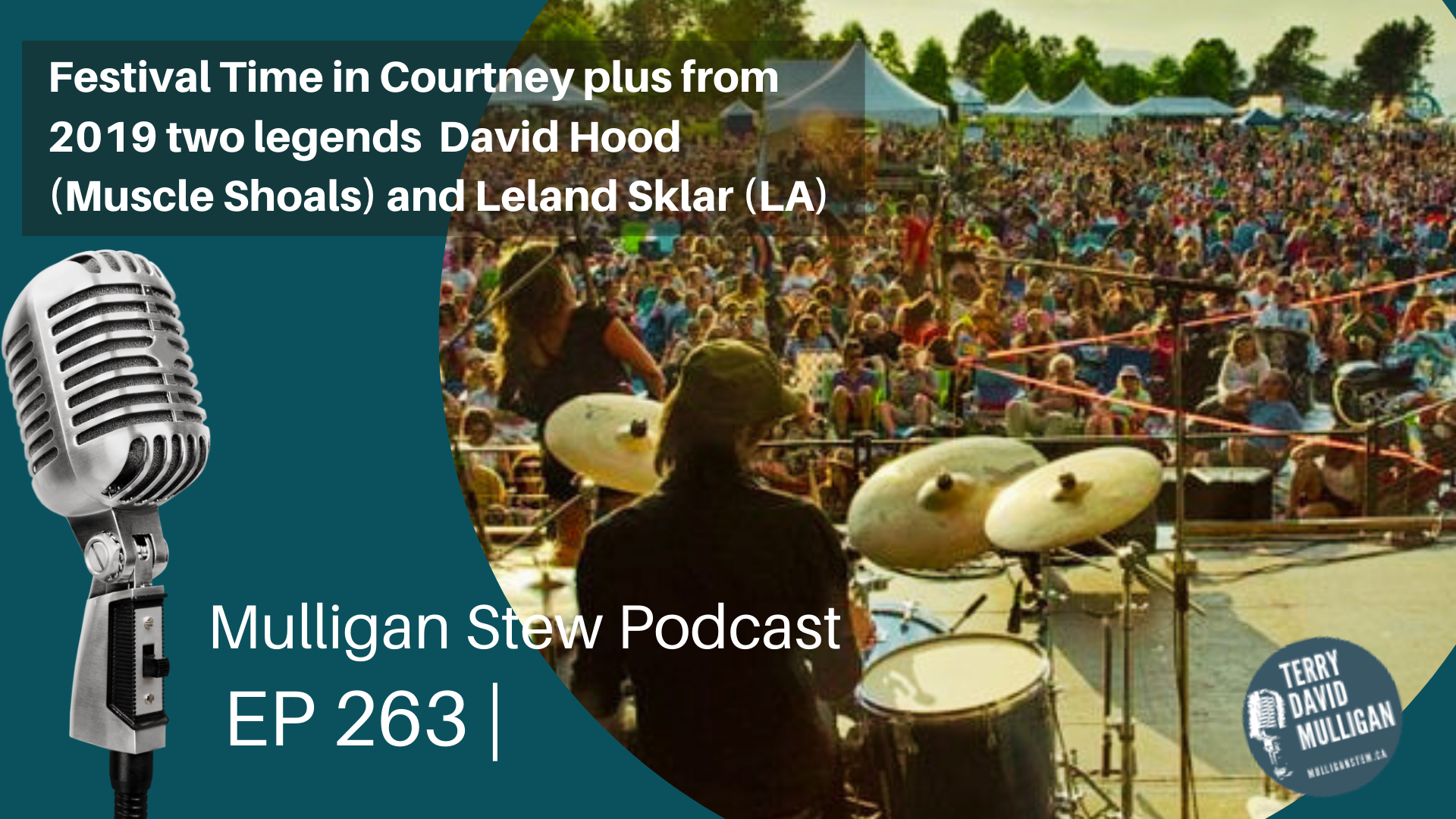 We start this week with Doug Cox, the artistic director of the Vancouver Island Music Festival. Next weekend. July 14-16 in Courtney, BC This year the headliners are Sarah McLachlan, Rickie Lee Jones and The Bros. Landreth. Doug asked Roy Forbes to return to his BIM character and revisit the tracks from his Thistles Album.
Two legends are appearing. . Dave Alvin and Jimmy Dale Gilmore with The Guilty Ones. Here's Doug Cox with backgrounds on all those artists and more events and artists. NEXT WEEK – The Artistic Directors of Folk Festivals in Calgary, Winnipeg, Vancouver and Canmore.  Also Terry Wickham reveals his lineup for Edmonton Folk Fest
The second guests on our podcast are two bass playing legends – David Hood (Muscle Shoals ) and Leland Sklar. In 2019, at the very same Vancouver Island Music Festival two of the most famous bass players in popular music met for the very first time.
David Hood – from Muscle Shoals Alabama finally met Leland Sklar from Los Angeles. David Hood was part of the legendary studio musicians at FAME and Muscle Shoals Studios who shaped some of the most famous hits ever made. For Aretha Franklin, Wilson Pickett, Paul Simon, The Rolling Stones, and The Staple Singers. In LA, Leland Sklar has recorded over 2000 albums for artists including Jackson Browne, James Taylor, Warren Zevon, Randy Newman, Linda Ronstadt and many more.
They hold the unique distinction of being "makers of memories" through the music they helped to create. Great bass players are the glue that holds the band together. What makes bass players special? Memorable bass tracks? Did they follow each other's careers? The key to surviving and thriving for all those sessions, all those artists and those albums? Honoured to finally meet these artists.
Enjoy