hello
This Week : 
THE SHOW
Mary McDermott –  New releases and awards won at Township 7 (Naramata Bench/South Langley)
Mary was in London to receive the Best Sparkling Wine in Canada award from the Champagne and Sparkling Wine World Championship!
For their Riesling driven  7 Stars Rigel. It was the runner up to the World Champion Aromatic Sparkling Wine from Italy.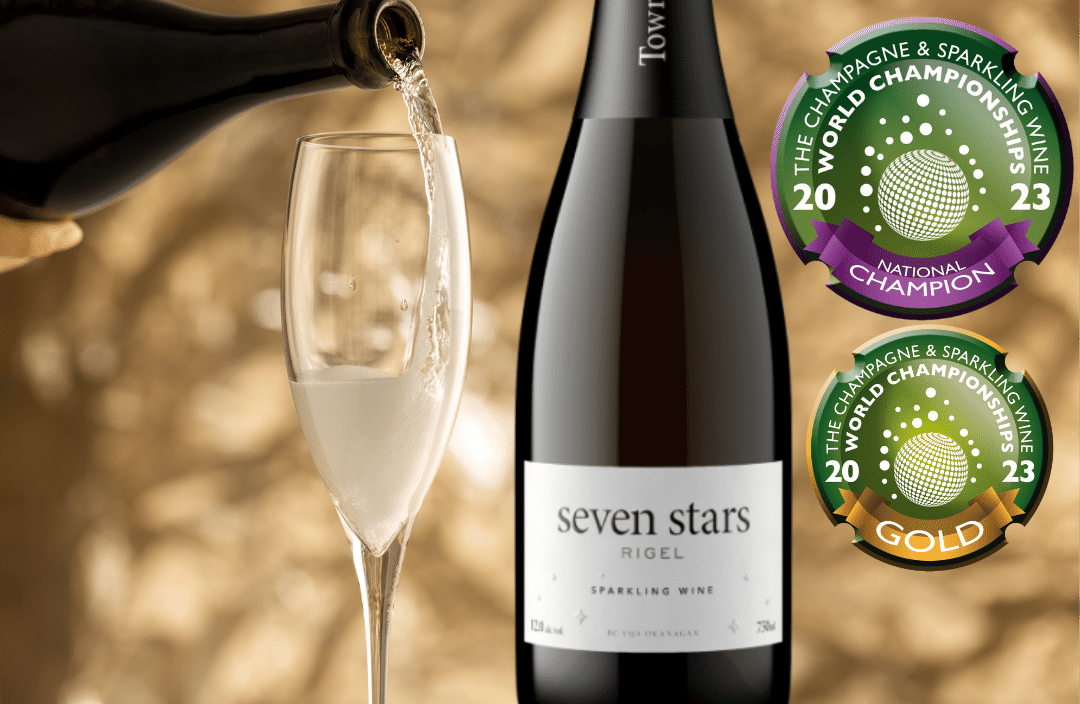 Mary and T7 also won this award in 2021 with their Polaris.
Declared the best Canadian  sparkling wine in the World.
Before Mary and I talked about her new releases,  we discussed about what everyone else in the BC wine world is talking about – crop loss due to a deep freeze in December of last year.  A 54% reduction in crop and long term damage to vineyards.
Strangely, while the crop was reduced, the colder weather led to fewer clusters on the vines which in turn led to rapid ripening when Summer and Fall returned. Great flavours in the whites and complex concentrated reds followed.
Mary and I tasted:
Benchmark Series 2021 Viogner.
From one of the best vineyards in Canada – Fools Gold Vineyard in North Oliver. Owner is vineyard manager Mark Antonello. Planted over two decades ago by his Father-law the legendary Richard Cleave.  Fermented in stain steel tank and just two barrels.
Grapefruit and rounded lime/citrus  on the nose.  Passionfruit awaits in the mouth…with a beautiful soft mouthfeel. $30.97
2021 Seven Stars Vega
 A single vineyard wine. Also made with Viognier from the same Fools Gold Vineyard. Picked early for high acidity . En tirage for one full year. Beautifully aromatic. Crafted in an off-dry style. Inhale notes of pink grapefruit. Both nose and mouth get treated to mandarin orange notes and flavours. $36.97
2016 Seven Stars Sirius
Gold medal winner recently at Great Northwestern Invitational Wine Competition 2023.
Crafted from south Langley fruit planted two decades ago.
Cool climate Pinot Noir and Chardonnay grapes harvested, pressed and fermented together. Only the free run juice  was used to make the crown jewel of Township 7's sparkling wine collection.
En tirage was 60 months. Crafted in the traditional Methode Champenoise style, don't be surprised to discover Brioche on the nose with a palate of oven baked apple and raw honey. Gorgeous mousse and acidity .
$79.97
Congratulations for Mary and staff at  Township 7
Mark Hopley – Winemaker at Hester Creek (Golden Mile)
Hester Creek was named BC Winery of the year from Great Northwest Wine Awards.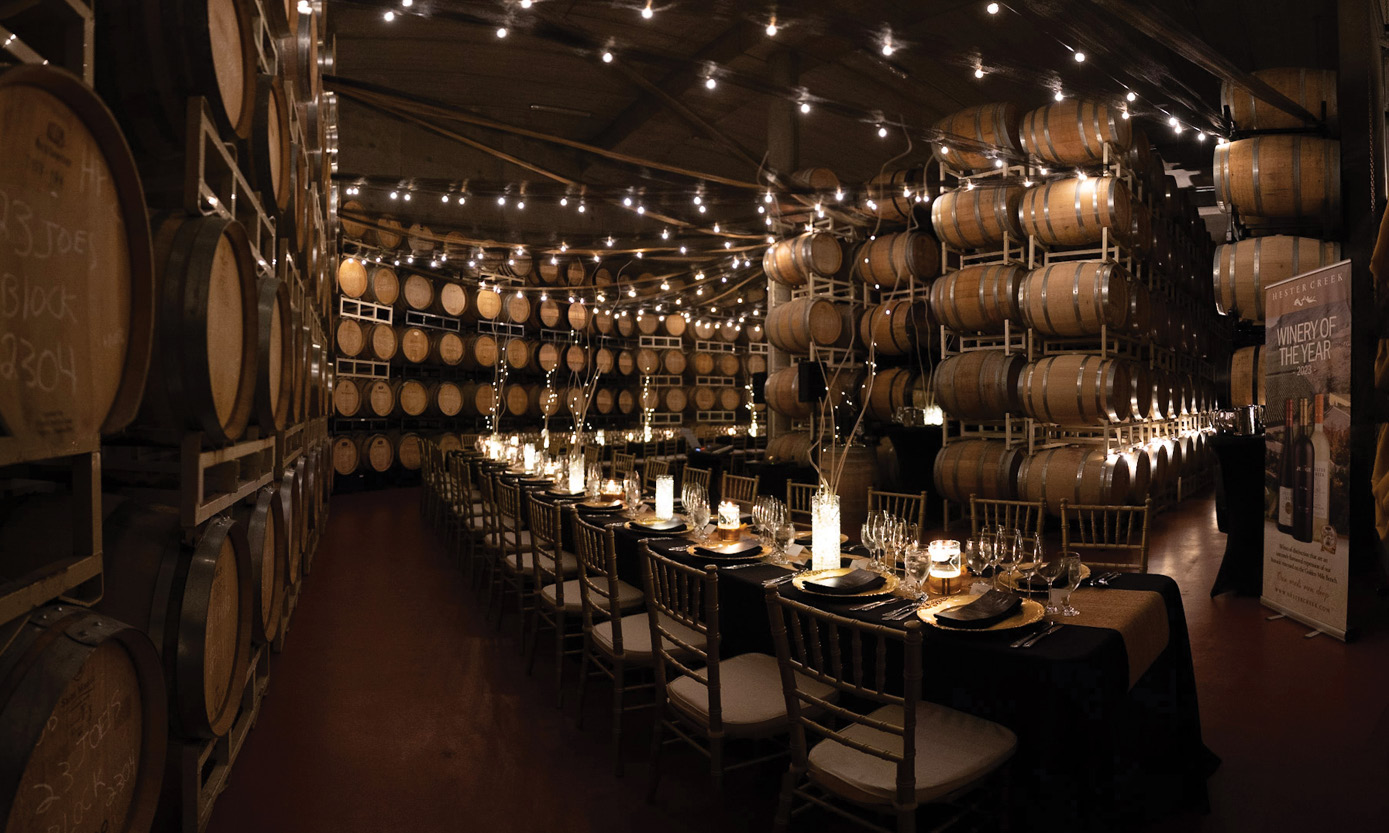 Timing is everything. If that cold freeze had hit the Okanagan just 3 weeks later, many of the vines could have achieved Winter dormancy and survived.
Timing is also important when requesting interviews and tasting wines. Mark Hopley and I were prepped to talk about his/their new releases –
2020 Old Vine Brut – traditional method Brut. 24 months en tirage. Lemon and line on the nose. Minerality and brioche notes. $34.99
2022 Merlot  100% Merlot . Sage nose & red berries on the nose. Raspberries and chocolate/herbs on palate. $19.99
2022 Cabernet Merlot – 5 south Okanagan vineyards. 7 months in American and French oak.  $19.99
2022 Character Red –  Italian Merlot clone, Syrah, Petit Verdot, Malbec. Blueberry, blackberry and peppery. $22.99
Speaking of timing ….
it just so happens that a  whole new thinking and planning in winemaking is being released to the wine world Friday Dec 1 –
It's  called Project X  – Winemakers Trilogy (thus XYZ labels)
Mark will explain – 3 very different wines. Only 200 bottles left.  "$110 dollars of Okanagan goodness"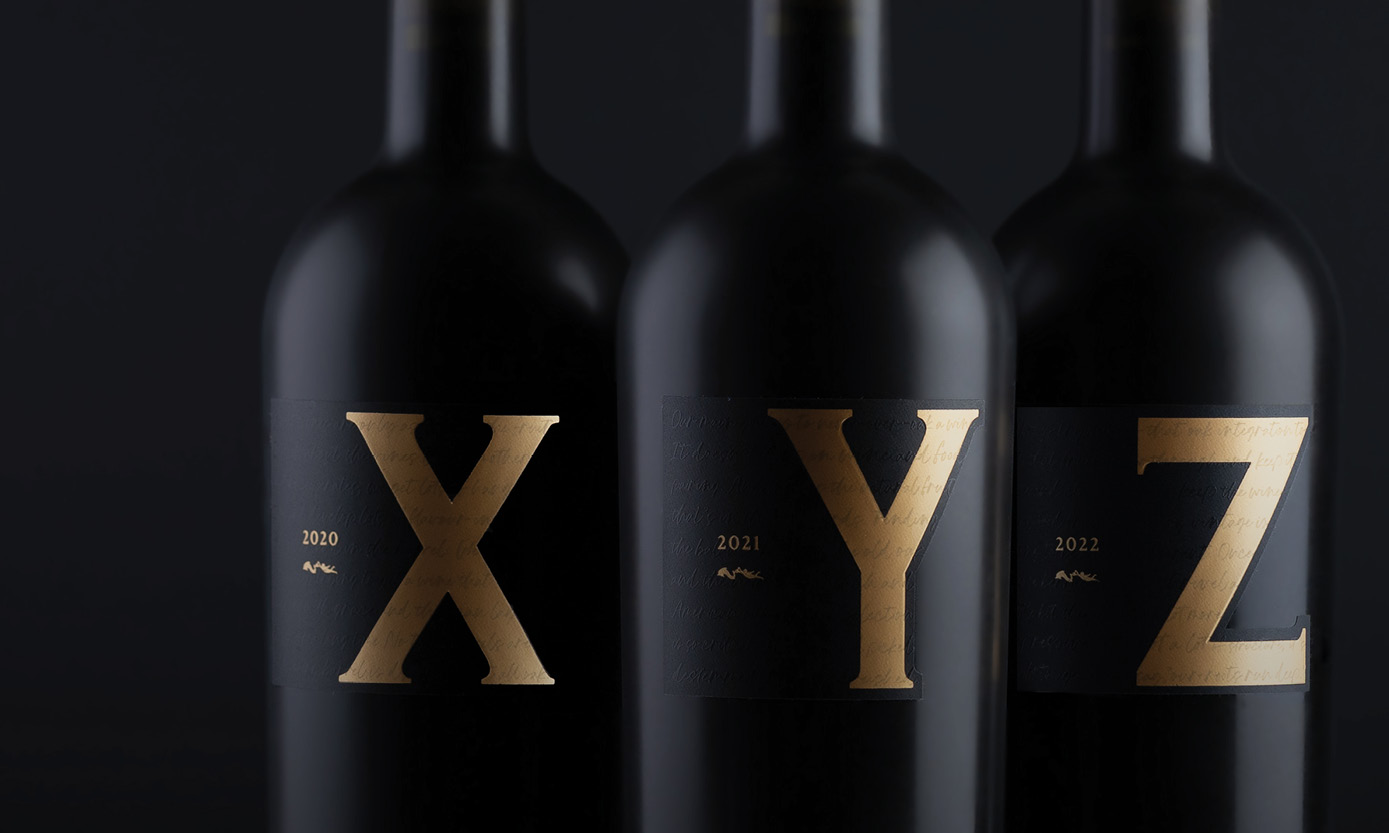 STORIES WE'RE WORKING ON
Fort Berens – New Releases
Canadian Whisky Awards  Victoria
Best of  2023 lists