hello
2021 Spring Releases from Alderlea (Cowichan) and Mt Boucherie/Rust/Modest Wines (Okanagan)

Every spring brings a flood of new wines and always a few surprises.  This week our guests are
Zac Brown and Julie Powell. Co–owners and winemaking partners.
As Zac explains he learned his winemaking outside of Vienna and then Western Australia.
After he and Julie met and married they became  Garagistes.  Making wine and learning at home.
Julie came from the large corporate side of life, in human resources. She now counts tractor driving as a serious skill and recently made a white blend called Valerie, named in honor of her late Mother. Zac says it's the first step into winemaking for Julie.  We talk about all of these moments and milestones.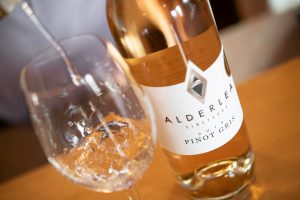 We also talk about these Spring Releases
2018 Rose- Yup! Get this one. A blended Rose!!
2019 Bacchus $21.90
2019 Valerie (80% Ortega and 20% Viognier) $23.10  (Yummy)
2019 Pinot Gris $23.19
2016  Pinot Noir Reserve $39.80
2018 Pinot Noir $26.00
2018  Contraband (Merlot driven blend) Coming Canada Day $34.60
2016 Matrix (nice blend . Dark fruit. Cassis, Prune. Coffee, licorice) $24.75 WoW!
2017 Clarinet  Old Vines Foch. Beautifully grown and blended.
Jeff  Hundertmark  – Director of  Winemaking  Mt Boucherie / Modest Wines (West Kelowna) Rust Wine Co  (Golden Mile Bench)
I first met Jeff in Niagara where he was holding down multiple winemaking roles and seemed like one busy guy.
He did take time out to ask a series of questions about the Okanagan. As I left the interview we agreed to meet in the Okanagan down the road.
Well, the road has been down.
Jeff is currently the Director of Winemaking at Mount Boucherie, Modest Wines, and Rust Wine Co.
All very distinctive – one from the other.
I do believe with this interview we have set an all-time mark for bottles reviewed or discussed in one interview.
Here's the road map that Jeff talks us through.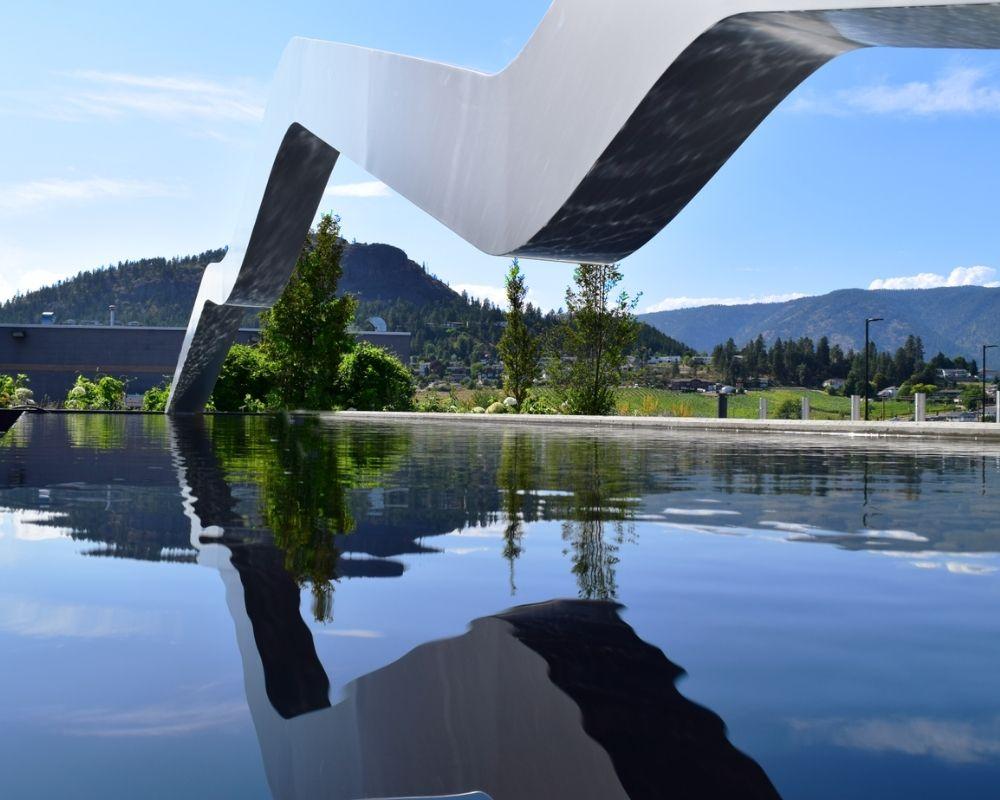 Mt Boucherie  (West Kelowna)
Original Vines Series
-2020 Gewurztraminer  $30.  Impressive  Planted 1986 South Rock Vineyard. Golden Mile Bench
-2020 Semillon OK Falls Lost Horn Vineyards  Block 12. Planted 1990
-2018 Summit  Bordeaux Blend Planted 93/96/97
-2019 PTG (Similkameen) $35. 45% Gamay 36 P.Noir 20% P.Gris. Lazy River Vineyard. Block 17/18/22 (Planted 93/96/97)
Modest Wines
Mt Boucherie are growers first. They have the vineyards to play with concepts.
Modest Wines is an edgy experimental label, trying out various vineyards and blends. Affordable.
– 2020 la graves robber.  $27.  81% Sem 19% Sauv. Ok, Falls. Inspired by Left Bank. Raised in the  Westbank. Loved this.
-2020 Eye of the Partridge Rose $25 – Pinot Noir. Similkameen.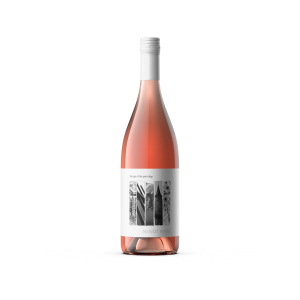 -2018 Zed's Dead Zinfandel  $30 (Similkameen Valley) You may not see this one again. Story on back label.
-2020 The Elder Vicar $22  The Battle in a Bottle Muscat. Pinot Gris. Gew. Riesling. The Vicar is Father Pandosy.
Soaked on skins for 8 hours. 5 minutes and 24 seconds.
2019 By Jove  Sangiovese  $30  Black Sage Bench.  Bravo!
Rust Wine Co
Golden Mile Bench – formerly Rustico.
One of the most amazing tastings I've taken part in.
From Rust Wine Co Jeff sent
–2018 Syrah GM Bench.  $44 American/French Oak. (42% new) Clones 977/2002  Gravely clay. Mtn rock
-2018 Syrah  Ferreira Vineyard $44 Black Sage Road  Clones 7/2001  Am/French Oak (46% New) Volcanic ash & fine granite sand.
-2018 Syrah Lazy River Vineyard Similkameen. $44  (40% new) Clone 877 Sandy clay loam with limestone and granite
Do your own tasting…Everybody pitch in. Gather on the patio or table and decide which one hits the mark. Your mark.
They each have different clones, different soils, different vineyards.
The bonus is – they're all fantastic.
https://mtboucherie.com/collections/modest-wines-1
STORIES WE'RE WORKING ON:
The return of Birch Block
Anthony Buchannan
2House
Gold Hill
Summer Spirits Special
–