hello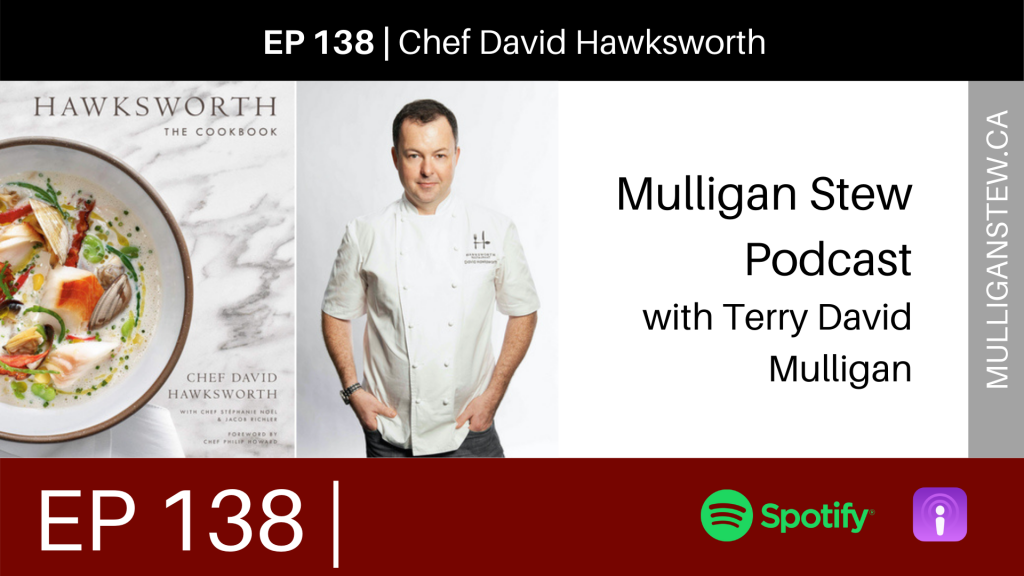 Chef David Hawksworth has released his first cookbook.  Hawksworth. The CookBook
Yes, it has incredible recipes but the stories of places and kitchens, victories, and defeats run throughout the pages.
It's a great read. It was/is an amazing life.
David grew up on Canada's West Coast but hit the road teaching himself how to cook (never a good move)
In London, David worked for the legendary Marco Pierre White (who trained Gordon Ramsay,   Mario Batali, and Shannon Bennett).  After nine years in London, Hawksworth decided if he wanted to see 40 and realize the dream of his own restaurant he would have to return to Vancouver.
Finally in 2011, after many many months of planning, David opened Hawksworth. It was an immediate hit and named restaurant of the year in 2012 by Maclean's magazine, and consistently ranked as one of the best in the country. David and his team also opened  Nightingale in 2016 in Coal Harbour, and two Bel Café locations, plus a catering arm.
This podcast has a lot of his life story included but keep in mind, he's still writing new chapters.
This interview and book are not really about that he's doing all these amazing things, it's about HOW he did it – WHY he did it – and answers the question – at what price?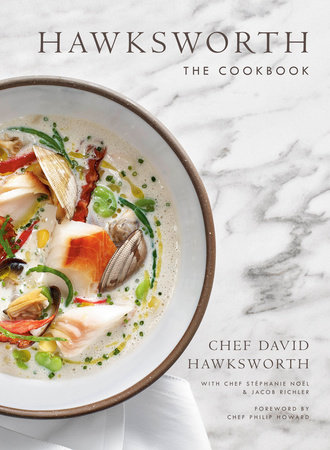 He was very well served by adding Chef Stephanie Noel and Journalist Jacob Richler to his team. Well done you two.
At one point we talk about chefs and cookbooks that influenced him. Then we talk about all the future chefs who will be influenced by this book. We welcome  David Hawksworth and his first cookbook.  HAWKSWORTH. The Cookbook
https://www.penguinrandomhouse.ca/books/568438/hawksworth-by-chef-david-hawksworth-with-chef-stephanie-noel-and-jacob-richler-foreword-by-chef-philip-howard/9780525610090