hello
It's  Dine Out Vancouver Year 16 – Now until Feb 4th!
Podcast: Play in new window | Download
THE SHOW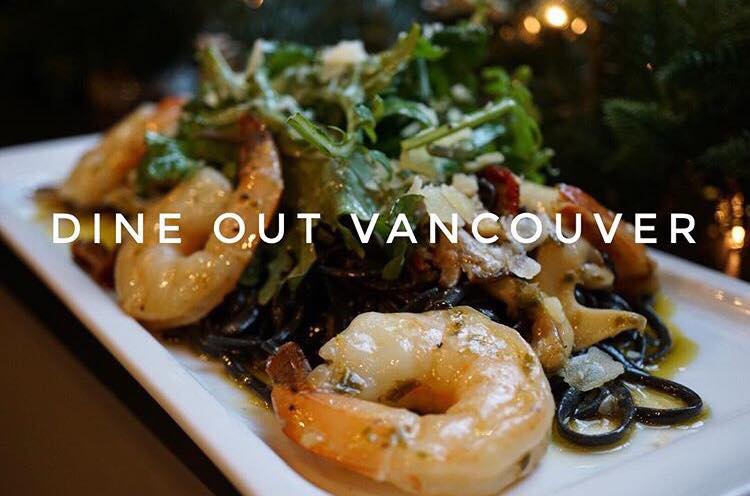 How much fun is this?
There are over 300 restaurants signed up to host Dine Out Vancouver Food Fanatics and every year we keep creating bigger line ups.
It's a great success story and one Vancouver and Tourism Vancouver can be proud of.
16 years ago it started as an idea.  As one of the originals Tim Pawsey says the idea was simply – "Let's put Bums in Seats"
This year the food media  gathered in the  H2 Restaurant/Bar   in The Westin Bayshore.  We ate small bites, tasting BC VQA wines and everyone was asking the same question – where are we going?
We were rounded up in groups  of 5 to 10 people and off we went in trolley cars and busses.
From what I can remember – this is what happened and who I talked to  –what a night!
Lucas Pavan                        Producer of Dine Out.  (Tourism Vancouver)
Jason Ocenas                     Manager of Township 7 Langley
Allison Scholefield           Haywire. Okanagan Crush Pad
Lyndsay O'Rourke           Winemaker/Co-Owner Tightrope Winery
Tim Pawsey                        The Hired Belly
Amber Sessions                Tourism Vancouver
Howard Soon                     Chief Winemaker Vanessa Vineyards
Laura Serena                      Serena PR (original Media contact Year 1)
Laura Kittmer                     Wine BC
Grant Nelson  GM           Victor at Parq Vancouver
Valerio Pescetelli             Exec Chef  Victor
Filippo Bevilacqua            Bev Manager/Sommelier
Jade Dynasty                     Old School Dim Sum
Joscelyn Werner              Canadian Craft Tours
Justin Tisdall                       co-owner Juke Fried Chicken
Jean-Sebastien Dupuis  Homer Street Café  (Beverage Director)
Chris West                          Homer Street Café  ( Chef de Cuisine)
https://www.dineoutvancouver.com/
@dineoutvanfest
Website: tourismvancouver.com/media
Twitter: @TVANMedia
Blog: insidevancouver.ca
Facebook: facebook.com/insidevancouver
Instagram: instagram.com/inside_vancouver 
Podcast: Play in new window | Download
STORIES WE'RE WORKING ON:
Moon Cursor
Harry Hertscheg – Wine Fest Update
Sam Sifton  New York Times Food Critic (on Canadian Food)
DJ Kearney – NewDistrict.ca
Coyotes Banff
Bill Jones – Foraging Classes in March
Van Wine Fest  – 2 one hour specials