hello
"I need a miracle" –   Michael Allemeier (SAIT) and the singular wines of  Anthony Buchanan.
THE SHOW
In June  Exec Chef Jeff van Geest  at Miradoro Restaurant /Tinhorn Creek posted an Instagram message that started with
"I need a Miracle". 
He simply couldn't find enough kitchen staff to begin serving those amazing meals. He wasn't alone in his search.
We talked to Chef Jeff and The Foodie Chap Liam Mayclem in San Francisco to see if the same thing was happening there. (Yes, it was)
The second story within this situation was a shout out about the "toxic" nature of some better restaurants. Head chefs screaming at staff. An attitude that's disappearing but not nearly fast enough.
I wanted to seek one more voice to make sense to this crisis.  Michael Allemeier is an instructor in Calgary  at the Southern Alberta Institute of Technology (SAIT).  He spent many years in this culinary world.  His last Exec Chef position was The Terrance at Mission Hill Winery. The Terrace was named one of the Top 10 winery restaurants in the World.
Now Michael is instructing students who will become the new kitchen staff in many of our lives.
I thought it was important  to know what he was telling them in their classes about these two situations.  Lack of staff and toxic environments.
His comments are telling in this two part interview.
Anthony Buchanan – Winemaker and co-founder of Anthony Buchanan Wines
"a slightly different approach to winemaking" quote from Anthony.
To anyone looking for wines that speak to you in  a different "language",  the winemaker/artist to seek out is Anthony Buchanan.
I think it started with a Garagiste event several years ago.  I had been tasting, spitting and talking  most of the afternoon and in the last tent were Anthony Buchanan and his wines. It took me a long time to walk away from that tent.
Not only did I instantly like the man, I was completely won over by his wines.
His Pinot Gris tasted like none of the others that day. Same with his reds. I was gobsmacked.
Then some time later I tasted his Pinot Blanc. It was my favourite BC White of the Year. I don't mean it as a knock on any other whites but to have a first taste lift your soul is just remarkable. AND he's just announced that the 2020 Pinot Blanc has just been released. As good as the 2019 was, Anthony is on record as saying the 2020 is more "dynamic and complex." 100% barrel fermented using low house toasts. Heads up – only 120 cases.  And-GO!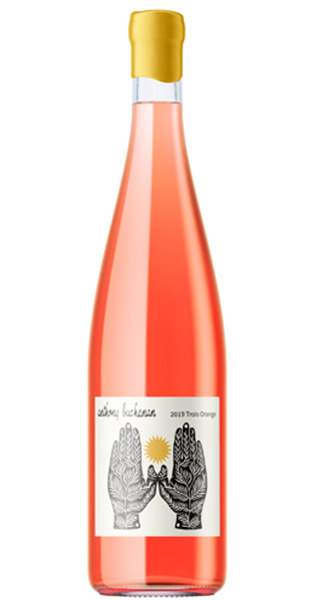 So, its time to get caught up with one of the  most interesting and independent winemakers in Canada.
Check out the wines we taste and talk about – I think you'll see a pattern.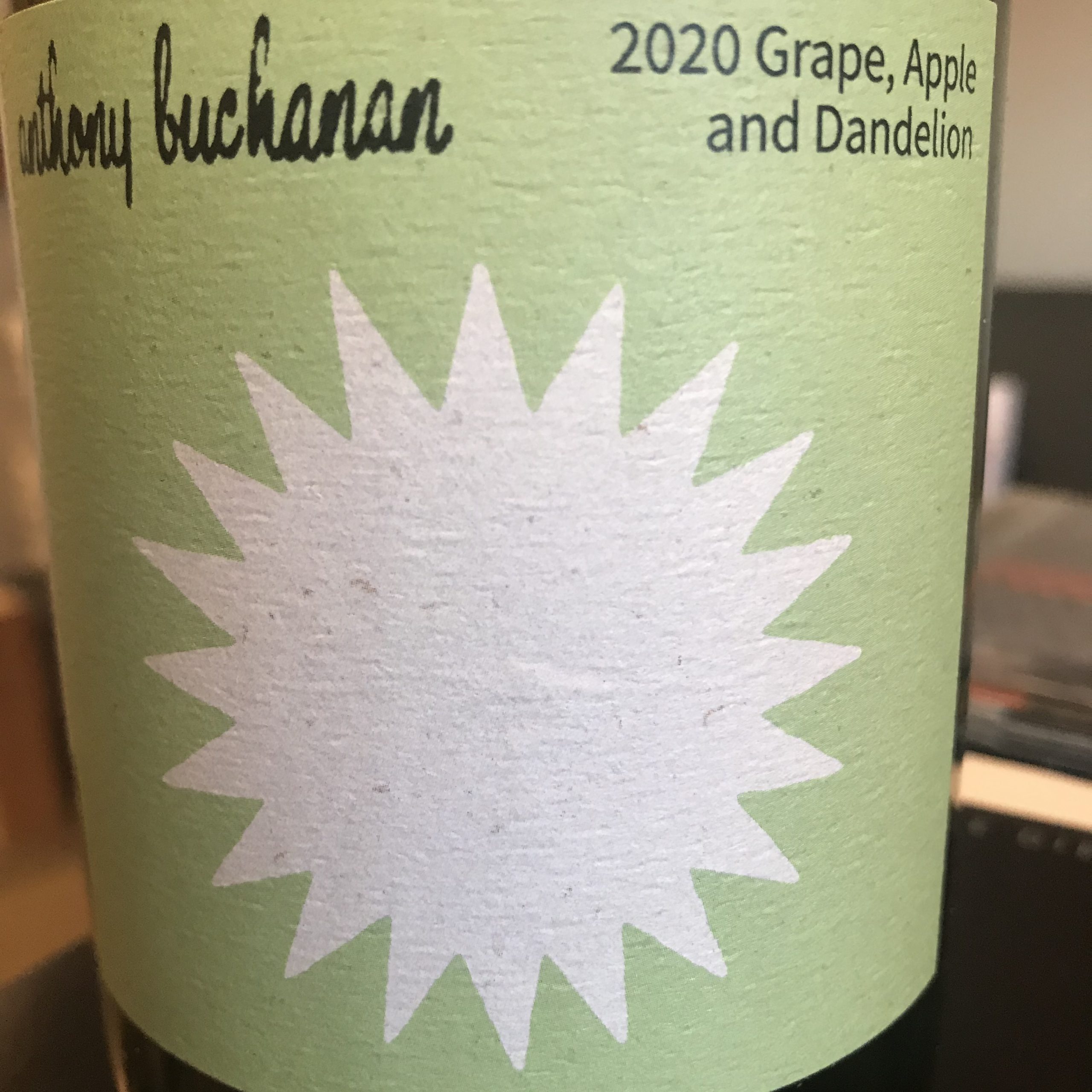 2020 GAD – Grape, Apple and Dandelion. The grape is an outstanding Viognier. The dandelion is your inhale. Has the jam to be a game changer
2020 Semi carbonic Malbec Rose. Unfined. Unfiltered. 2 months neutral oak. Self described "funky"
2020 Viognier. 2019 was sold out Not surprising as Anthony says its one of his best. New one coming.
Snafu – Skin fermented white blend. Clean biodynamic wine. (Chard-S Blanc-Muscat-Viognier)
Trois – Orange and Amber wine (Gew. Chardonnay Musque. Sauvignon Blanc)
Fubar – Red Blend (Zwei-Gamay-Pinot Noir-Syrah-Muscat)  Beaujolais influenced
Gamay – best yet
Ancestrale Method Sparkling. (wild ferment brut) (whole cluster Chard-Pinot Gris-Gamay)
Pinot Noir (rich black fruit – sage -floral notes- spice)
Whole Cluster Syrah.  Featuring foot treading by daughter Ashlyn
Gruner – (coming next year perhaps)
And two named for  his children
Ashlyn – wild ferment Pinot Noir 115/667. (Black Sage Gravel Bar) Old World style – New World climate.  Some foot crushing.
Some 20%  new oak. Lots of neutral.
Lawson – the is the one that got my attention. Pinot Blanc. 70% Neutral French. 30% concrete. Barb Phillip was right!
www.storiedwinesandspirits.com
STORIES WE'RE WORKING ON
The Okanagan Re-Connect
Some 15-20 wineries from North to South
Summer Spirits Special
A return to Tightrope
Maverick!!