hello

Two of BC's best Fitz Family & Tantalus plus Two Women who should run the World Jane Ferrari and Jann Arden
 

Podcast: Play in new window | Download
THE SHOW
Jane Ferrari –  The voice of Yalumba (Barossa, Australia)
Jane is one of the World's great storytellers and Yalumba is one great story. Yalumba is Australia's oldest family owned winery.
Right off the top, Jane tells the gripping story of how the family and staff saved the winery many years ago.
The very best part of this story is that Yalumba make sensational wines – for the world.
Canada's has been a Yalumba fan for years. The other story to watch for is when its founder Samuel Smith left Dorset England  in 1847 and found himself in Victoria, BC.  He  fell in love with the location but felt he had to move on to find a land for his vines.
In 2010, Wine Enthusiast named Yalumba 'New World Winery of the Year.'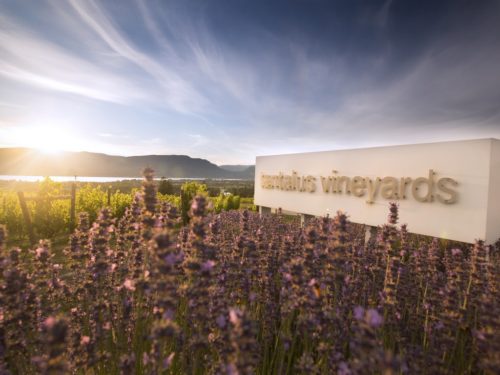 "The world of wine is a big family and I like it for many reasons.
It's hellishly competitive in a commercial sense, but the Antinoris, Dujacs, Faiveleys, of the world and the Pol Rogers, Browns, Tyrells, Felton Roads, – they are all inspirations."  Robert Hill Smith – Yalumba –  Fifth Generation Owner
 The world of wine is a big family and I like it for many reasons.
 Gordon Fitzpatrick – Fitzpatrick Family Vineyards (Summerland/Peachland. Take your pick)
 Gordon Fitzpatrick is well known to  Canadian wine fans.
 In 1986 his family started Cedar Creek  Estate Winery and 8 years later they bought Greata Ranch located on the  main highway between Peachland and Summerland.
In 2014 Cedar Creek was sold to the Von Mandl Family and Gordon made serious plans for Greata Ranch, which had been somewhat forgotten over the years.
A mere 4 years later Fitzpatrick Family Wines have become a destination for fresh whites and a serious house of bubble.
I found Gordon on the back deck overlooking the Chardonnay and Pinot Vineyards and Okanagan Lake.
Congratulations again to the complete team that helped to create a rising star in Canadian Wine.
At the 2018 national Wine Awards Fitz won 5 Gold Medals
Gold – 2014 Fitz Brut Sparkling Wine, $32.99
Gold – 2015 Fitz Brut Sparkling Wine, $32.99
Gold – 2014 Fitz Sparkling Rosé, $42.50
Gold – 2014 Fitz Blanc de Blancs, $42.50
Gold – 2017 Pink Mile Rosé, $19.50
Jann Arden – Feeding My Mother: Comfort and Laughter in The Kitchen as my Mother lives with Memory Loss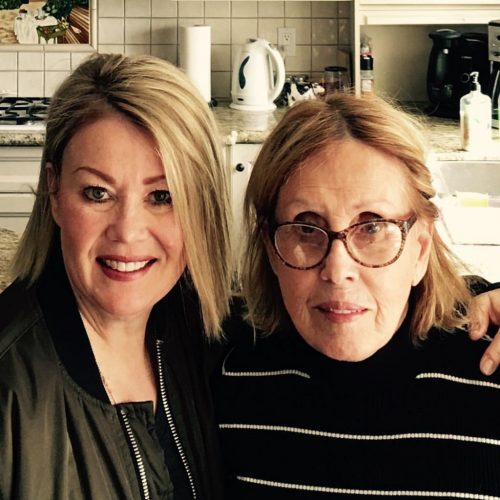 "Jann Arden is one of the most honest and talented women I've ever met, and her love for her mother is so rich." —Chef Lynn Crawford
Even though Jann and I have known each other for 30 years it didn't make the book any easier to read.
The pain of watching her Mother fade away commands each and every page of this cookbook and then you turn the page and it's
a recipe for split pea soup.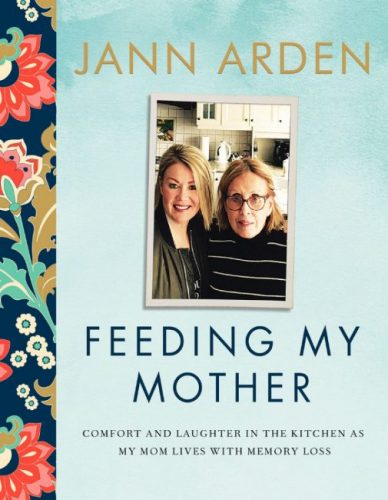 We talk about dealing with the slow loss of her Mother and Candy Grams for Mongo.
That's exactly what a Jann Arden concert is like..crazy fun one moment and heart wrenching  the next.
As each day steals more and more of her Mother's  memory, it's her  kitchen  and the food in it that connects her Jann and her Mother.
Amazing book.
Fascinating performer.
Wonderful friend.
https://penguinrandomhouse.ca/books/562454/feeding-my-mother#9780735273924
David Paterson – GM and Winemaker at Tantalus (Kelowna)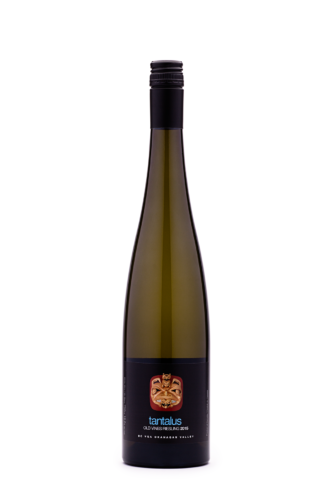 Tantalus is situated on the eastern slopes of the Okanagan Valley, overlooking the shores of Lake Okanagan and Kelowna.
Originally known as Pioneer Vineyards, the site was first planted to table grapes in 1927 and today is known as the oldest continuously producing vineyard in British Columbia
David Paterson is a Kiwi and a Canadian, having been born in Vancouver. He received his winemaking degree from Lincoln University NZ & following time spent working in the local NZ industry he travelled the wine world gaining experience at premium wineries in Oregon, France & Australia.
He landed at Tantalus in 2009 and with many  successful vintages under his belt with the winery he took on the role of GM as well in 2016. Prior to joining Tantalus, David was working with celebrated South Australian producer Henschke Cellars.
As such he got to work the vineyards at the world famous Hill of Grace.  Riesling has always been the leader at Tantalus however, through  David's guidance Chardonnay, Pinot Noir and Blanc de Noir have caught our attention.
Outstanding wines and  leadership. That's David Paterson at Tantalus.
Podcast: Play in new window | Download
STORIES WERE WORKING ON
Gotham and Hy's announce a wine partnership
Joseph Luckhurst Road 13
3 Questions
-What wine as a gift
-Best wine of 2018
-Trends for 2019
Dan Wright – Winemaker at Unsworth
Best interviews of the year