hello

Our feature interview is with Christine Coletta..from helping to launch the BC wine industry to actually making and releasing her own wines at Okanagan Crush Pad. It's  been quite a journey for Christine.
And the story behind Argentine winery Chayee Bourras and it's Canadian owners.
Podcast: Play in new window | Download
THE SHOW

Wine expert Christine Coletta began her career working at some of Vancouver's most notable fine dining restaurants.
When Christine began working with the Society of Wine Educators and the Vancouver Wine Festival, she knew she had found her calling. With her opinion and expertise often being sought out, she was quickly regarded as one of the most respected authorities on wine marketing. As the word quickly spread, she was promptly introduced to founders in the BC wine industry – including the late Tom Capozzi of Calona Wines, George Heiss of Gray Monk Cellars, and Harry Mcwatters the founder of Sumac Ridge Estate Winery.  She soon became executive director of the newly formed BC Wine Institute in 1990, and asked her to help develop and launch the new VQA program.
Christine  was instrumental in defining Okanagan wine country, putting VQA wines on the map and convincing BC restaurateurs to carry BC wines.
Christine also created marketing and branding programs that built awareness for BC wines across Canada and in international markets. As a result of her numerous contributions to the industry, Christine was recognized at the 30th annual Vancouver Playhouse International Wine Festival where she was awarded the "Spirited Industry Professional" award.
Christine Coletta then  reinvented herself as co-owner of Summerland's Okanagan Crush Pad Winery, a custom winemaking facility that is home to the Haywire and Narrative labels as well as wines made for other vintners. Since opening the facility in 2011, Coletta and husband Steve Lornie have already received numerous accolades and recognition for their unique business model and phenomenal wines. They were  named Innovator of the Year for 2013 from the Thompson Okanagan Tourism Association and were also celebrated by BC Business Magazine as one of the Top Innovative Companies in BC for 2013.
She was inducted into the BC Restaurant Hall of Fame.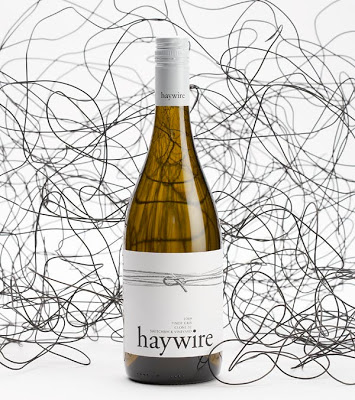 But what CC is REALLY doing is stretching the boundaries of BC winemaking.
Working with concrete tanks, natural wines that are unlike anything being made in BC.
We'll also talk about the Garnet Valley Pinot Noir plantings above the Crush Pad that will be the talk of the valley in the near future.
If you're at all interested in the direction BC wines are headed, then look no further than Christine Coletta and those working with her at Okanagan Crush Pad.
Chayee Bourras – Argentina
Katrina O'Reilly-Ryan and  winemaker Jose Gomez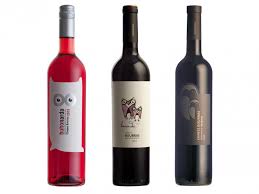 Gordon Ryan believes that the next popular star in red wines from Argentina, where Malbec dominates now, will be wines from a grape called Bonarda.
In fact, Gordon is so convinced that he and Katrina O'Reilly-Ryan, his wife, have invested in an Argentine winery called Bodega Chayee Bourras.
The Ryans, who now live in Mill Bay on Vancouver Island, tell a remarkable story about the development of their love of Bonarda.
Both were born in Newfoundland in the mid-1960s.
Gordon grew up a beer drinker. The first of his wine epiphanies came when he was best man at a wedding for a friend of Italian heritage. The Valpolicella flowed freely and the flavours were a revelation to his palate.
The second epiphany came in 1999 when the couple took a sabbatical to Australia and New Zealand, volunteering as vineyard workers in McLaren Vale in return for room and board. After doing the harvest in Australia, Gordon decided that he wanted a vineyard. "That's where the wine ideas came," Gordon says. "We tasted some good red wines down there."
"We worked on a couple of vineyards," Katrina recalls. "It was in your face, right from the growing to harvesting to watching the wine being made."
After several years of looking, Gordon found a vineyard in the Cuadro Benegas district near the city of San Rafael, about two hours south of Mendoza, Argentina's wine capital.
Much of Gordon's vineyard consisted of 40-plus year old Bonarda vines. "We ended up with one of the best Bonarda vineyards in Argentina," he believes. "The Malbec is what I thought I would be producing but we happened on the Bonarda. It is going to be the next niche wine from this area."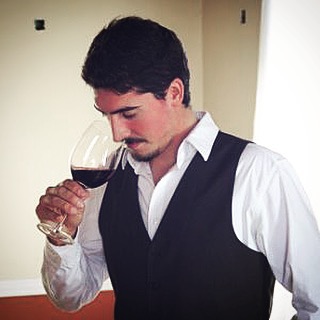 It's our pleasure to welcome to TRR Katrina O'Reilly-Ryan and winemaker Jose Gomez.
http://www.bodegabourras.com.ar/english/
 

Podcast: Play in new window | Download
STORIES WE'RE WORKING ON
Uwe Boll – film director and restaurant owner
Tony Stewart – Quails Gate partners with Benziger in Sonoma
The Late Alan Rickman on Hollywood and Vines
Vancouver Wine festival kick-off