hello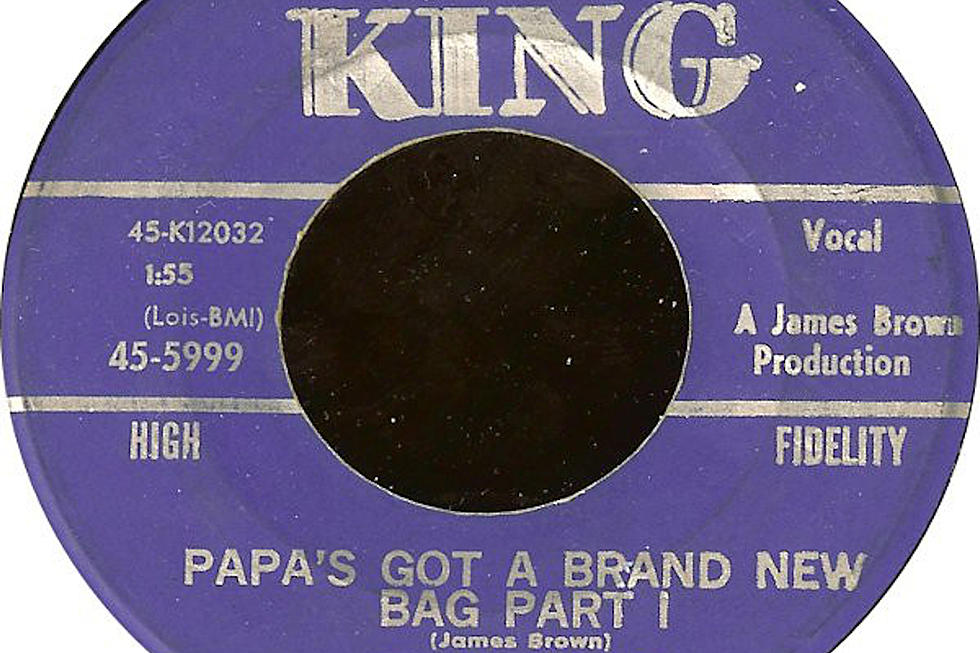 1965 – James Brown and the Famous Flames release Papa's got a Brand New Bag and popular music was changed.  The R&B /pop world was on the 2 & 4 .. James took it to "the one"!
We'll play you artists who James influenced. Isley Bros. Marvin Gaye. Sly Stone. Prince.
1975 – Bob Marley performed the first of two nights at The Lyceum in London. Many consider the album Live to be one of the best ever recorded. His life was never the same.
Three Los Lobos tracks – two new. Frazey Ford, Rosanne Cash, Madeleine Peyroux, Lighthouse. Martha Reeves, Joni, Dominique Fils Aime, Jimmy Reed, then Sam Cooke and his buddy Cassius Clay sing "the gangs all here" and Sam sings Just another Saturday Night and Wonderful World. We finish with Peace Train – Bros Landreth.
Enjoy!
-TDM
PLAYLIST:
| | | |
| --- | --- | --- |
| Mulligan Stew | 18-Jul | |
| Welcome to Mulligan Stew – with tdm | details and playlist – mulliganstew.ca | |
| Framed | Los Lobos | La Bamba |
| September Fields | Frazey Ford | Indian Ocean |
| Jamaica say you will | Los Lobos | Native Sons |
| Sea of Heartbreak | Rosanne Cash and Bruce Springsteen | The List |
| I threw it all away | Madeleine Peyroux | Standing on the rooftop |
| www.winebc.com | Coming UP – Bob Marley and Martha Reeves celebrate music history | |
| I shot the Sheriff (live) | Bob Marley and the Wailers | Live – Lyceum in London |
| Heatwave | Martha Reeves and The Vandellas | Heatwave |
| Welcome to Mulligan Stew – with tdm | www.mulliganstew.ca | NEXT – The brilliance of James Brown |
| Papa's got a brand new bag 1 & 2 | James Brown and The Famous Flames | Foundations of Funk 64-69 |
| It's your thing | The Isley Brothers | Best of |
| Trouble Man | Marvin Gaye | 40th Anniversary (soundtrack) |
| Stand | Sly and the Family Stone | Stand |
| Musicology | Prince | Musicology |
| www.mulliganstew.ca | Coming UP – Lighthouse. Joni. Los Lobos. Cassius Clay & Sam Cooke | |
| You Girl | Lighthouse | Sunny Days |
| Addicted to Love | Robert Palmer | Very best – The Island Years |
| A case of you | Joni Mitchell | Blue |
| www.coyotesbanff.com | www.mulliganstew.ca | Next – The Good Stuff |
| Flat top joint | Los Lobos | Native Sons |
| I ain't got you | Jimmy Reed | Best of Vol 1 |
| TDMulligan | www.mulliganstew.ca | |
| Mind made up | Dominique Fils-Aime | Three Little Words |
| Mulligan Stew – Year 26 | Coming UP – Sam Cooke and Cassius Clay singing together | |
| Sam Cooke and Cassius Clay | Sam Cooke and Cassius Clay sing The Gangs all here | |
| It's another Saturday Night | Sam Cooke | Best of |
| What a Wonderful World | Sam Cooke | Best of |
| Peace Train | The Brothers Landreth & Murray Pulver | Peace Train |