hello
THE SHOW   
Every year is a growing year for the wine farmers and winemakers.
And because farmers are dealing with the whims of the planet..all bets are off until the harvest is in.
Heat, frost, hail, insects,  wind, smoke, leaf infestation, drought, floods etc  all either assist the vineyards or shut the whole growing process down.
Most farmers and winemakers  I interview are a happy bunch, after you get past the premature grey hair and dark humour.
It's a hard road they're walking but some of our favourite wines become  the end result.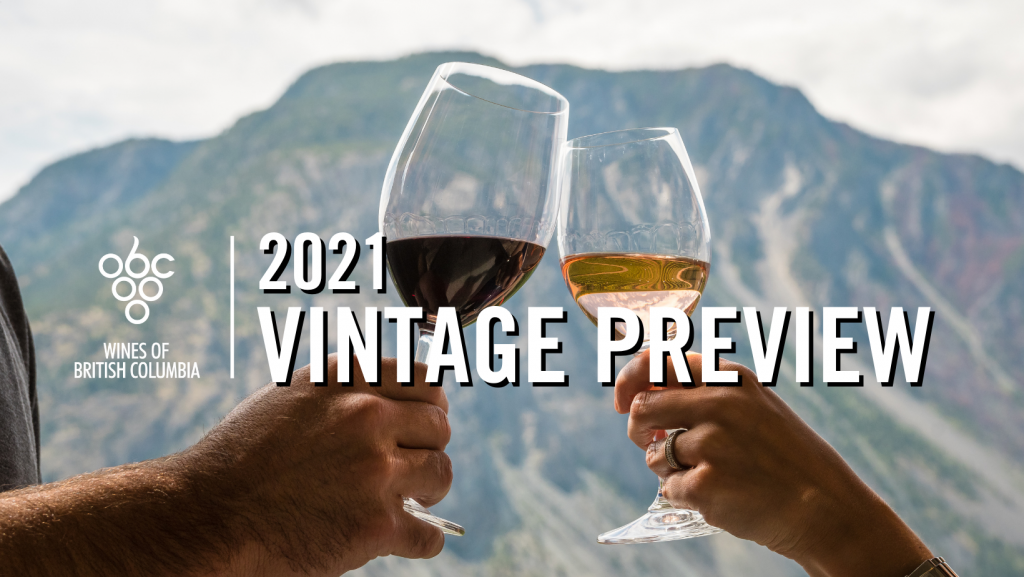 That's why the annual Wine Growers of BC Vintage Preview is so important.
The 2021 growing season featured Heat Domes and Smoke Taint. Laura Kittmer and her Wine BC team gathered winemakers from all regions of BC to exchange growing problems and solutions.
There were some surprises along the way. One of them  is how similar the hurdles are, whether its Cowichan or Golden Mile.
So, the next time you're shopping for BC wine and the year on the label  is 2021 – think about the winemakers below and their journey through that year.
Interview guests are bolded:
Chris Tolley, Winemaker, Moon Curser Vineyards  (Osoyoos)   www.mooncurser.com
Dwight Sick, Winemaker, Seven Stones Winery (Similkameen) www.sevenstones.ca
Galen Barnhardt, Winemaker,   (Kamloops) Monte Creek Winery www.montecreekranch.com
Lyndsay O'Rourke, Winemaker, Tightrope Winery (Naramata) www.tightropewinery.ca 
Mark Holford, Winemaker,  Rocky Creek Winery  (Cowichan) www.rockycreekwinery.ca
Mary McDermott, Winemaker, Township 7 Winery & Vineyards (Naramata/Frazer Valley) www.township7.com
Laura Kittmer Wine Growers of BC – Kelowna  www.winebc.com
We promise to get caught up with Lyndsay O'Rourke and Mark Holford.
Enjoy your 2021 BC wines. Each bottle has a story to tell.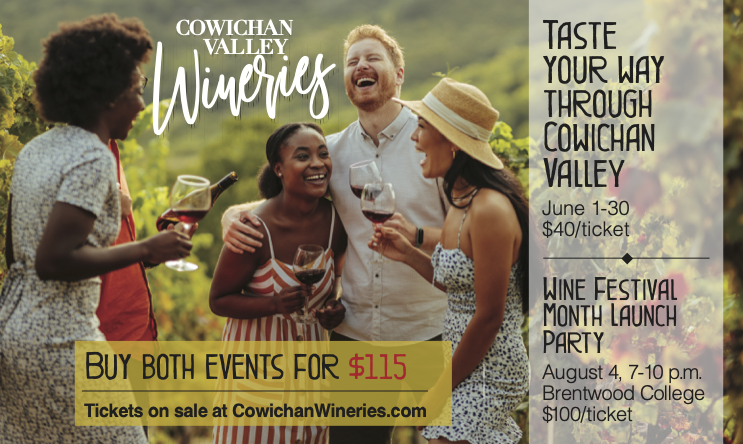 STORIES WE'RE WORKING ON
"The Neighbours"
.Moon Curser
.The Hatch
.Hillside
.Unsworth
Pinot Noir Blind Tasting
Clos du Soleil
Sperling Vineyards
Where's the cider at?