hello


The Wine Diva in Tuscany..what a great lineup of wines..
A leader of the Ventoux Region  in the Southern Rhone..Chateau Pesquie. Our guest Frederic Chaudière, third generation of family.
Ladies who shoot their lunch and BK Wines. The  Oz winemakers Brendan Keyes and Matt Fowles with Mark Davidson.
AND Baseball Hall of Famer..perhaps the greatest starting pitchers EVER and now winegrower Tom Seaver.
Play Ball!!!

Podcast: Play in new window | Download
---
THE SHOW
The Wine Diva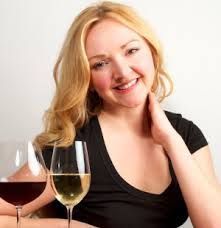 Daenna van Mulligen has just returned from Tuscany, where she tasted over 300 wines.





She takes us along with stories of vineyards, regions, wines and of course Florence.

Then some chat about new BC wine laws and finally flipping wine store licences and how it all affects us.
www.winediva.ca
Chateau Pesquie – Ventoux, Southern Rhone
In the mid-1980's, Edith & Paul Chaudière decided to give up their medical careers (as a physiotherapist and a speech therapist) to take over a family estate. They went on several research trips to other great wine regions (Napa Valley, Bordeaux, Oregon, Burgundy, Piedmont, Rioja…). They completed this academic preparation with vocational training at the wine Institute in Orange, where Paul's father, Charles Chaudière, was an oenology professor. On the Chaudière side of the family, vine cultivation has been an important tradition for the past 150 years. The Chaudière family emigrated from Alsace to Algeria, when Alsace became temporarily German territory in 1871. There in Algeria, the family acquired land where they began growing vines.
In 2003, Paul and Edith's two sons, Alexandre and Frédéric, took over the Domaine. They are continuing the family tradition: to harness the potential of the outstanding Ventoux terroir and to make extraordinary wines. Château Pesquié is now a leading estate in the Ventoux AOC and the southern Rhone Valley. The new generation hopes to take it to the next level!
 

Our guest Frederic Chaudiere..pouring Chateau Pesquie and Le Paradou!!
www.chateaupesquie.com
Ladies who shoot their Lunch et al – from our friends in Oz.
Do you love your Australian wines?
We start with a mini OZ tour.
Mark Davidson
is a sommelier who now represents wines of Australia, and he brought with him two of Australia's cutting edge winemakers.
Brendan Keys is from BK Wines Adelaide Hills
, and poured his much talked-about
Skin and Bones
.
Matt Fowles from Strathbogie Range
  brought his
Ladies who shoot their Lunch
(meant to pair with game), and his other wine
Are you Game?
Damn fine question that.
https://www.fowleswine.com
www.bkwines.com.au
https://twitter.com/vintagemd
Tom Seaver…  Baseball legend and Winery owner Napa
 Tom Seaver
George Thomas "Tom" Seaver
 nicknamed 
"Tom Terrific"
 and 
"The Franchise"
, is a former 
Major League Baseball
pitcher
. He pitched from 1967-1986 for four different teams in his career, but is noted primarily for his time with the 
New York Mets
. In 
1992
, he was inducted into the 
National Baseball Hall of Fame
by the highest percentage ever recorded (98.84%), and has the only plaque at 
Cooperstown
 wearing a New York Mets hat. As of 2010, Tom Seaver and 
Gil Hodges
(played for the Mets in 1962-63) are the only Met players to have their jersey numbers retired by the team (Gil Hodges' number was retired as a manager even though he also played for the Mets). He won the 
National League
Rookie of the Year Award
 in 1967, and three NL 
Cy Young Awards
 as the league's best pitcher. Seaver is the Mets' all-time leader in wins, 
and is considered by many baseball experts as one of the best starting pitchers in the history of baseball.
Tom
 Seaver married the former Nancy Lynn McIntyre on June 9, 1966. They are parents of two daughters. They live in 
Calistoga, California
, where he started his own his 3.5-acre  vineyard
, Seaver Family Vineyards,
 on his 116-acre  estate on Diamond Mtn Napa  in 2002. His first vintage was produced in 2005.  He presented his two cabernets, 
Nancy's Fancy and GTS,
 in an April 2010 wine-tasting event in 
SoHo
 to positive reviews.
Tom obviously loves walking vines with his labs..but he also talks lovingly about his days in baseball and a few of the most important mementos in the office with him.
https://www.seavervineyards.com
Podcast: Play in new window | Download
---
STORIES WE'RE WORKING ON
Spring releases from
Naramata Bench
Okanagan Falls
And California