hello
Osoyoos LaRose Winemaker – Michael Kullmann/The wait is over.
 THE SHOW
Many press releases cross my screen. This one caught my eye and imagination.
Osoyoos Larose is a Bordeaux winery in the Okanagan. The owner Groupe Taillan,  is a major producer of wines in Bordeaux.
They produce around 12,000 cases at Osoyoos Larose and  most of it finds its way to Eastern Canada.
For the first time, Osoyoos Larose is offering its wines direct-to-consumer, via a new winery membership subscription list.
What this means is that wine lovers in BC and Alberta can now join "La Maison Osoyoos Larose" to receive library wines from Osoyoos Larose, large format bottlings, and early access to new releases. You can find more details about it here: https://lamaisonosoyooslarose.com/
For those that know the wines, this is pretty big news.
After 20 years of public queries, wine fans  will be excited for this chance to buy Osoyoos Larose wines.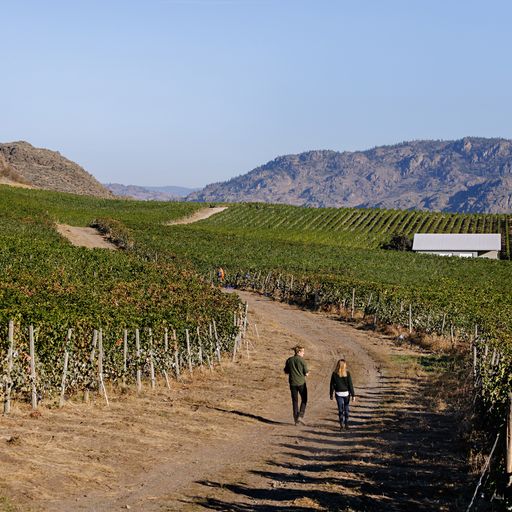 Our guest for this  entire Tasting Room is the winemaker and COO  Michael Kullmann.
Michael was  born in London and has a master of science degree from a Bordeaux university and experience at two Bordeaux wineries.
He became the vineyard manager at Osoyoos Larose in April, 2019, and took over managing the winery and making wine in January 2022.
We're going to taste and talk about
Osoyoos Larose Le Grand Vin 2019 and 2020.
Plus a classic library release from  2009

Dark ripe black currents, plum, blueberries and  cherries on the nose
Palate gifts you dark chocolate, spice, saddle and those same dark fruits from the nose.
Some weeks  Tasting Room Radio has many voices telling the stories. Because this is such a special wine,  winery and winemaker, there's only one story and one storyteller – Osoyoos Larose and Michael Kullmann.
STORIES WE'RE WORKING ON
Harry Hertscheg – VanWineFest
The first  Barnyard Natural Wine Festival (Victoria)
Lt. Governors Awards
News releases from
Hillside
Mt Boucherie
Unsworth
Moon Curser
Update on Okanagan Wine Festivals
New releases from IVSA