hello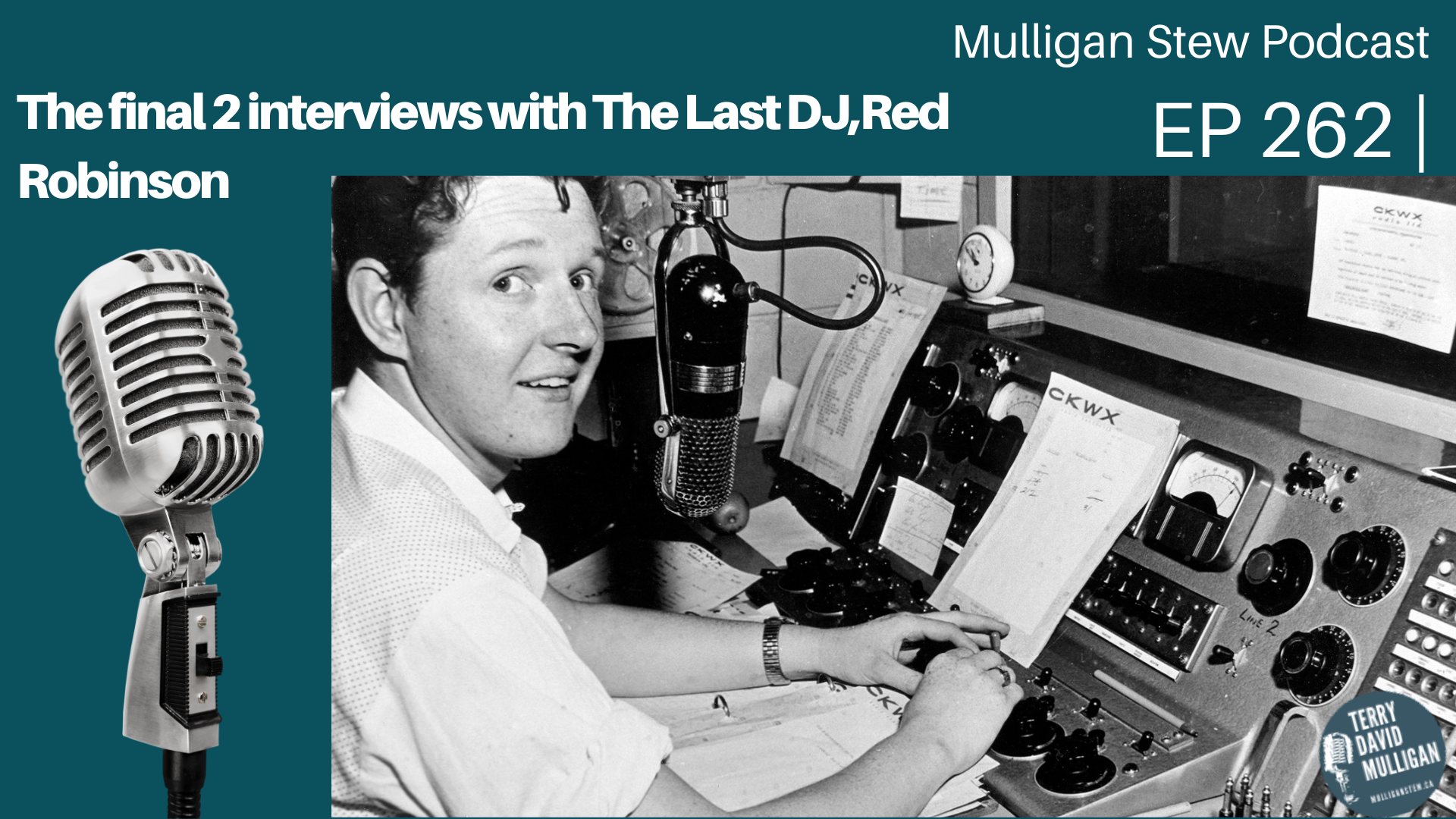 Red Robinson was the first announcer to play rock music on the radio in Canada. He was 16 years old.
Imagine the lives he influenced. Loved by teens. Hated and hounded by parents and adults.
Red made no distinction between black and white artists:  he just played the hits.
That drive and determination took him all the way to induction into the Rock Hall of Fame.
I'm told I did the last interviews with Red Robinson.
He was in a retirement home in Vancouver and living with his memories.
Red was directly responsible for the turning point in my career. He phoned me at CKCK in  Regina and asked "Would you like to come home.? Back to the West Coast?
One of the happiest moments in my life.
We became friends and co-workers.
His timing was impeccable.  He was the right guy. In the right place. At the right time
He got to play and then meet and interview
Elvis Presley
The Everly Brothers
Jerry Lee Lewis
Roy Orbison
James Brown
Bill Haley
Carl Perkins
Johnny Cash
Little Richard
Jackie Wilson
Fats Domino
Chuck Berry
Ray Charles
Rickie Nelson
Buddy Holly
Sam Cooke
Patsy Cline
Peggy Lee
And
The Beatles.
He Introduced The Beatles at their Vancouver Concert.
Started the careers of many many announcers. Me for one.
Changed the lives of millions of teens during the late '50s and 60's.
I have a number of interviews with Red…
The last two were Zoom interviews. The first didn't go well. Red couldn't hear the questions but the second and last in 2022 went much better.
This Podcast is both of those Zoom interviews back to back. The first was in March 2022 and the second October 2022.
I hope it tells some of the story of his life, the music he played, the lives he changed and his place in Canadian radio.
Red died on April 1, 2023.  He was 86
Terry