hello
Barclay Robinson   Winemaker  Road 13 and Graham Pierce Winemaker & GM Kitsch
THE SHOW
Barclay Robinson   Road 13   Golden Mile.   (Also on video)
Barclay's been busy. A Calgary based Sommelier who began his wine education at Brock University. (Bsc)
Then came working classrooms at Foreign Affair, Ridgepoint, Vineland, Tawse and Henry of Pelham. All in Ontario.
Barclay now finds himself 2 years into a fine career as head winemaker at the iconic Road 13 on the Golden Mile.
I was interested in finding out his thoughts on Okanagan winemaking and the different elements and varietals he's working with.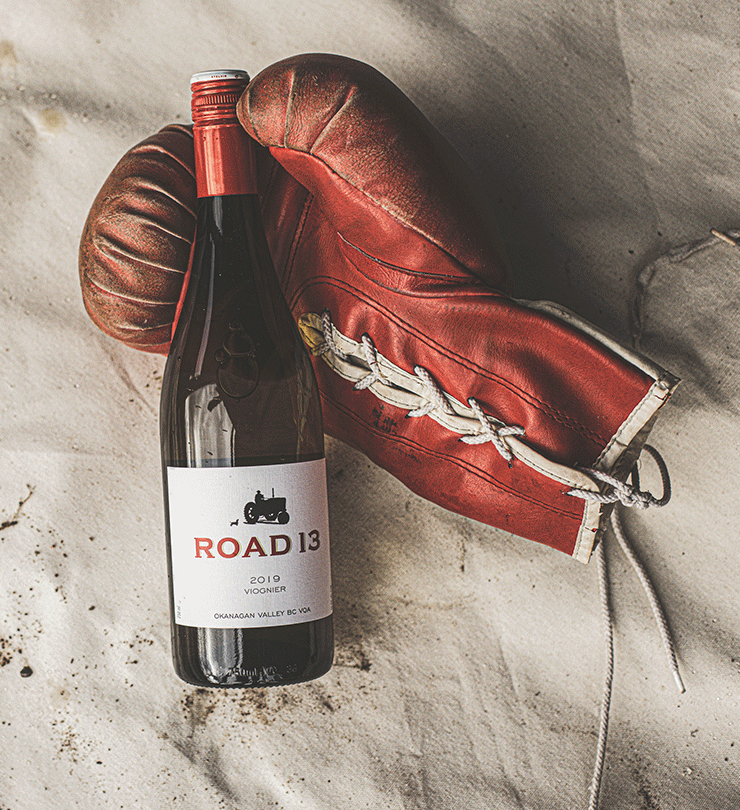 We end the two part conversation with a clever and fun Blind Tasting feature the team at  Road 13 has created.
The titles alone should capture your attention – Love is Blind. Featuring Heavyweight Whites/Bold Reds
The Perfect Pair!
A Sea of Red
The Dynamic Duo
but First – we start straight into current releases.
A fabulous 2019 Viognier. Totally yummy. An Instant favourite! $26
A 2019 Jackpot Chardonnay –  The iconic Castle Vineyard.  Pear Everywhere.$52
A 2018 Syrah – 15.1%. Hot/smoky  year. 30% new oak. A beauty blend of Black Sage, Golden Mile and Similkameen vineyards. $35
A 2018 Cabernet Sauvignon.  14.3%.  Cawston area in Similkameen Valley.  $33  Ripe black fruit and spices. Nice balance and barrel aging.$33
Graham Pierce –  Winemaker and GM at Kitsch Wines. (also on video)
If you're a fan of BC Wines then you certainly have heard about or enjoyed the wines that Graham has created.
Summerhill, Mount Boucherie, Black Hills, Time Family Wines and now Kitsch Wines in East Kelowna.

Graham proudly walks us through his first vintage of  wines at Kitsch. Each wine tastes  like a celebration.
Cellar Door pricing..
2020 – Riesling $26 Pair: Curry, Thai anything,
2020  -Esther's Block Riesling $32. Both from Family Estate. Esther's has neutral French Oak 4 months. Veggies. Tacos
2020 – Pinot Noir $43  a blend of earth and fruit. Duck. Caprese Salad
2020 – 5 Barrel Pinot Noir.  Both a blend of Clones 115 and 777. $69 (releasing later this Spring. FYI  2019 available as well)  Berries, spice, fennel!  Memorable!!  Crab. Blue Cheese, Parma Pasta.
STORIES WE'RE WORKING ON
2022 Van Wine fest
Top Drop 2022
New Releases from EVERYBODY