hello

Meet the new "tribute" person at Meyer Family Vineyards..
Plus we talk Fort Berens, Canadian Whisky and Taylor Fladgate.
Podcast: Play in new window | Download
The SHOW
JAK Meyer/Donovan Tildesley
In 2008, JAK and Janice Meyer launched the release of their inaugural Chardonnay at a reception held at the Emily Carr Institute of Art and Design. The 2006 single vineyard Chardonnay from their estate vineyard on "Old Main Road" in Naramata commemorated the beginning of their "Tribute Series" Chardonnay.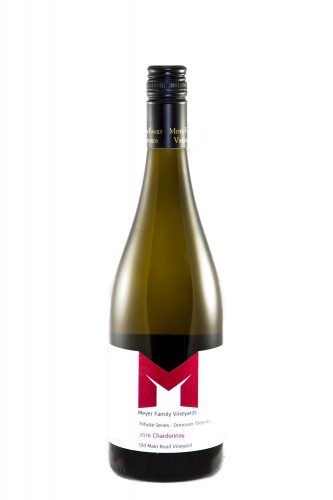 The "Tribute Series" is dedicated to a Western Canadian or organization for an outstanding achievement in their field and as a way of encouraging or honouring the legacies of these Canadians, JAK and Janice will make a contribution toward a not-for profit foundation, endowment or scholarship on behalf of the honouree.
Over the last decade, Meyer has paid tribute to the following Canadian individuals & organizations through the launch of their "Tribute Series" Chardonnay: Emily Carr, Bill Reid, Steve Yzerman, Kenny McLean, Sonja Gaudet, Winnifred Mary Stewart, Kelly Hrudey, Hawksworth Young Chef Scholarship and in 2014, JAK's parents Art & Viv Meyer.
Their 2016 vintage marks the eleventh "Tribute Series" Chardonnay; and this year Meyer is proud to recognize Donovan Tildesley, accomplished blind Paralympic swimmer.
Donovan's career highlights include a Bronze medal at the Sydney 2000 Paralympic Games, five Golds and one Silver medal at the 2002 IPC World Championships, 2 Silvers and one Bronze medal at the 2004 Athens Paralympics, and a Bronze medal at the 2008 Beijing Paralympics where he was also named flag bearer for Team Canada. In 2012,
JAK & Janice Meyer will donate $5,000 in Donovan's name to The Foundation Fighting Blindness, Canada's largest not for profit donor to researching cures for retinal diseases.
The funds will be earmarked to the "Dr. Robert K Koenekoop Ocular Genetics Laboratory" for research into cures for Leber Congenital Amaurosis (LCA) which is the eye condition affecting Donovan.
Meyer produced 697 cases of the 2016 "Tribute Series" Chardonnay and even went to the lengths of including braille on the label..
To purchase this wine or other newly released Meyer wines, visit them online at www.MFVwines.com
Rolf de Bruin – Fort Berens co-founder
I found Rolf on his way  from the home base in Lillooet to Whistler and Cornucopia. He was about to debut 2015 Red Gold..his sensational blend that is the flagship of FB.
43% Cab Franc/31 Cab Sauv/26% Merlot.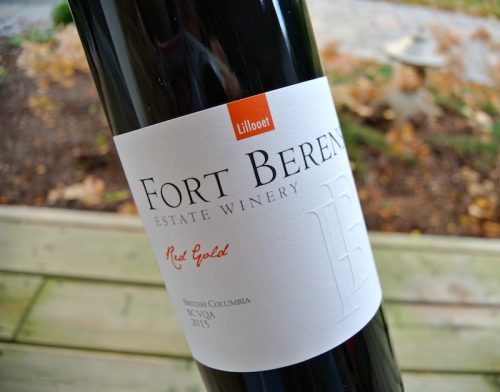 And 28% of the Cab Franc was made passimento style. Those grapes were air dried until they were like raisins. Then they were allowed to ferment and become Red Gold.  Many of the same properties and components as Amaretto. Price is around $45.00.  Loved this  blend.
Rolf and I also talk about their Reisling, Pinot Gris and the bagfull of awards they've won this year.
Rolf's partner in life and wine is Heleen Pannekoek.
Davin de Kergommeaux – Canadian Whisky (The New Portable Expert) Second Edition
This fully updated and revised edition of the award-winning Canadian Whisky invites you on a journey across Canada and back through time to discover the story of this unique spirit. Independent whisky expert Davin de Kergommeaux weaves a passionate  narrative, beginning with the substance of Canadian whisky—grains, water, and wood—and details the process of how it's made and how to taste it. He traces the fascinating history of the country's major distilleries and key visionaries, and introduces the present-day players—big and small—who are shaping the industry through both tradition and innovation.

Davin de Kergommeaux is an independent expert who has been writing, talking, and teaching about whisky in all its forms and flavours for two decades. He is the world's leading authority on Canadian whisky, and has been called "Canada's unofficial whisky ambassador" as well as being named one of the most influential Canadians in Food and Drink by The Globe and Mail in 2016.
He is a former contributing editor to Whisky Magazine, and has contributed to or co-authored eight other books about whisky, spirits, and cocktails.
He now writes full-time, and is regularly featured in many websites and publications, including Whisky Advocate.
De Kergommeaux is the founder and chairperson of the prestigious Canadian Whisky Awards  which takes place at the Victoria Whisky Festival every January and publishes comprehensive tasting notes on his website, www.canadianwhisky.org
Cynthia Opsal – Canadian Brand Manager  for Taylor Fladgate Partnership.
The feature regions at the 2018 VanWineFest are Spain and Portugal.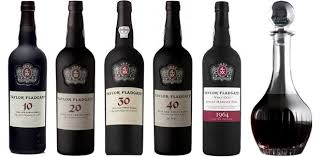 This year Taylor Fladgate is celebrating 325 years of being in the port wine business. Their   inception was 1692.  It's a family owned business, never having been sold nor being a publicly traded company, still in the hands of descendents of the original families.   Obviously a unique business having weathered centuries of politics, governments, wars, etc.  The represent the very best of Portuguese craft.
Taylor 325  Reserve Tawny Port is a special edition and once it's gone, it's done.  So the collector aspect is very much there and the bottle shape is beautiful with historical ties to it.  On the nose…dry fruit, figs, plums, pears, Christmas spice. In the mouth, Toffee, Gingerbread, layers of "everything."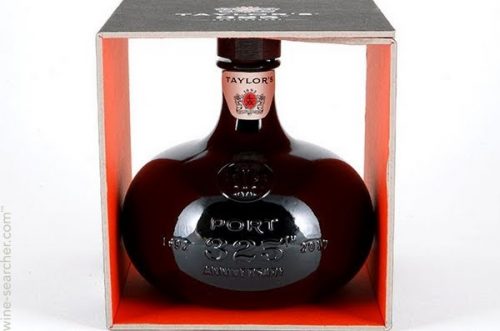 It makes for a great holiday gift idea.
Cynthia fills us in on Taylor's 10-20-30-40 and 50 year old tawny, on the Century of Port Box set.  (That's the 10 to 40 half bottles totaling 100 years)
Much to talk about..and keeping the Holidays and VanWineFest in mind..lots of good ideas here.
http://www.taylor.pt/en/catalogue/port-wine/very-old/325th-anniversary/325th-anniversary/
Podcast: Play in new window | Download
STORIES WE'RE WORKING ON:
The Okanagan Table– Rod Butters
(he doesn't know it yet)
Christine Coletta
Moon Curser