hello


We're heading for the Willamette Valley in Oregon.
Visit   EIEIO .Adelsheim. Stoller.
And R&B Brewing in Vancouver's East end pours its Chef Series of Brews.
Andrea Carlson. Brian Skinner. Chris Whittaker. Rob Belcham. Brew master Todd Graham.  

Podcast: Play in new window | Download
[divider]
THE SHOW
 We're heading South from Vancouver to The Willamette Valley and another wine hook up with
Hayley Hamilton from Dallas Uncorked.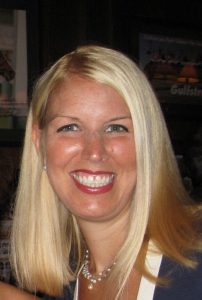 Hayey Hamilton Dallas Uncorked,     Hayley Hamilton Cogill, CSW, Dallas Uncorked's Founder and President, travels the world looking for a completely perfect glass of wine.
Originally a self-taught connoisseur, Hayley's extensive research on wineries, varietals, food pairings and the art of tasting benefits members in developing a well-rounded knowledge of the subject, always with a particular emphasis on smaller, boutique, often family owned wineries. In 2005 she continued her wine education by completing the International Sommelier Guild Levels 1 & 2 Certifications, and became a Certified Specialist of Wine 2013; Hayley is also a member of the Society of Wine Educators.
In July of 2010 she left the corporate world as Vice President for The Nielsen Company to focus solely on the world of wine, food and travel, writing for the city magazine of Dallas, TX, D Magazine; Lifestyle blog, Pink Memo in New York, Los Angeles and Dallas, and freelancing on wine and travel for various other publications.  Additionally Hayley has recently begun contributing to The Broadcast on KTXD-TV in Dallas with a weekly wine and spirits elevision segment.
Writing about and enjoying the celebration of entertaining with food and wine is much of what guides Hayley's everyday life. The constant hostess, and she can often be found in her kitchen creating recipes and cooking dinner parties, which she writes about on the Dallas Uncorked blog, Red Wine With Breakfast. When she isn't busy with this she serves as a guest judge for wine and cooking contests, hosting educational and fun wine tasting events for both private companies and for friends, and is a private chef cooking dinner parties for casual gatherings and company events. She also recently married her love, Gary Cogill. Though she has traveled to and tasted some of the best wine made in the world, she is still seeking that completely perfect glass….if it can be found is a mystery, but the never-ending adventure of looking and tasting is well worth the hunt.
http://www.dallasuncorked.org/   [divider]
EIEIO  (old McDonald had a farm…  )

In early 1995,
Jay McDonald
purchased then converted the historic bank building in downtown
Carlton, Oregon
into the Tasting Room in Carlton.  The Tasting Room was one of the first venues for consumers to taste the best wines from the then emerging Willamette Valley.  That fall, one of the wineries being represented at The Tasting Room asked if Jay would be interested in working harvest and potentially creating his own label.  The result was the one vintage, tongue and cheek, Bourgeois label.
Over the course of the next five years Jay continued to pursue harvest and bottling opportunities presented by various wineries, creating
EIEIO
& Company in 1998.  Jay McDonald being "EIEIO" and the "& Company" being the wineries and vineyards that were supplying Jay with wine and fruit.  These previous négociant relationships allowed Jay to experiment with various styles and determine HIS style for the EIEIO brand going forward.  In 2003 EIEIO & Company transitioned from négociant to a fully bonded winery with Jay McDonald now responsible for all aspects of winemaking.
Looking for a great wine destination?? Make tracks for Carlton, Oregon. A true wine town..filled with many store front tasting rooms.
 www.onhisfarm.com     [divider]
David Adelsheim – Adelsheim Vineyard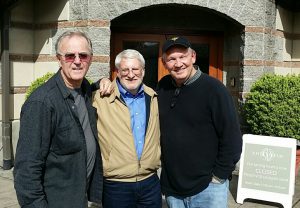 Gary Gogill, David Adelsheim,  TDM
David Adelsheim
is President of
Adelsheim Vineyard
, which he founded with Ginny Adelsheim in 1971.   In the course of his company's 40-year history, he has been the vineyard manager, winemaker, and the person in charge of sales, marketing, accounting and fixing broken plumbing.  His early winemaking experience included work at the experimental winery of the Lycée Viticole in Beaune, France, and the Eyrie Vineyards in Oregon.
As one of the founders of the Oregon wine industry, he helped set standards of excellence for that industry.
He was given the industry's highest honor, the
Lifetime Achievement Award,
in February, 2012 by the Oregon Wine Board (which he helped bring to life and on which he served for eight years, appointed by Oregon's Governor.)
www.adelsheim.com
[divider]
Melissa Burr  Winemaker at Stoller Family Estate  
Melissa was raised in the Willamette Valley. After completing her Bachelor of Science degree, Melissa studied winemaking and fermentation science at OSU. She joined
Stoller
in 2003 after working as a harvest hand at several local wineries, as well as a production winemaker at
Cooper Mountain
for three harvests. Melissa enjoys the creative and natural process of winemaking and appreciates that Oregon's wine industry is constantly evolving, pushing her to learn more about her craft.
In just two decades, a former turkey farm has become one of the finest vineyards in Oregon and home to an exciting winery rooted to the land and a model for sustainability.
Bill Stoller
has been involved in the Oregon wine industry for more than a quarter-century. He began planting his estate vineyard in the early 1990s, launched Stoller Family Estate less than 2 decades later and oversees the  
Pacific Northwest Winery of the Year for 2014.
http://stollerfamilyestate.com/
www.willamettewines.com
www.oregonwine.org
 [divider]      R&B Brewing – The Chef Series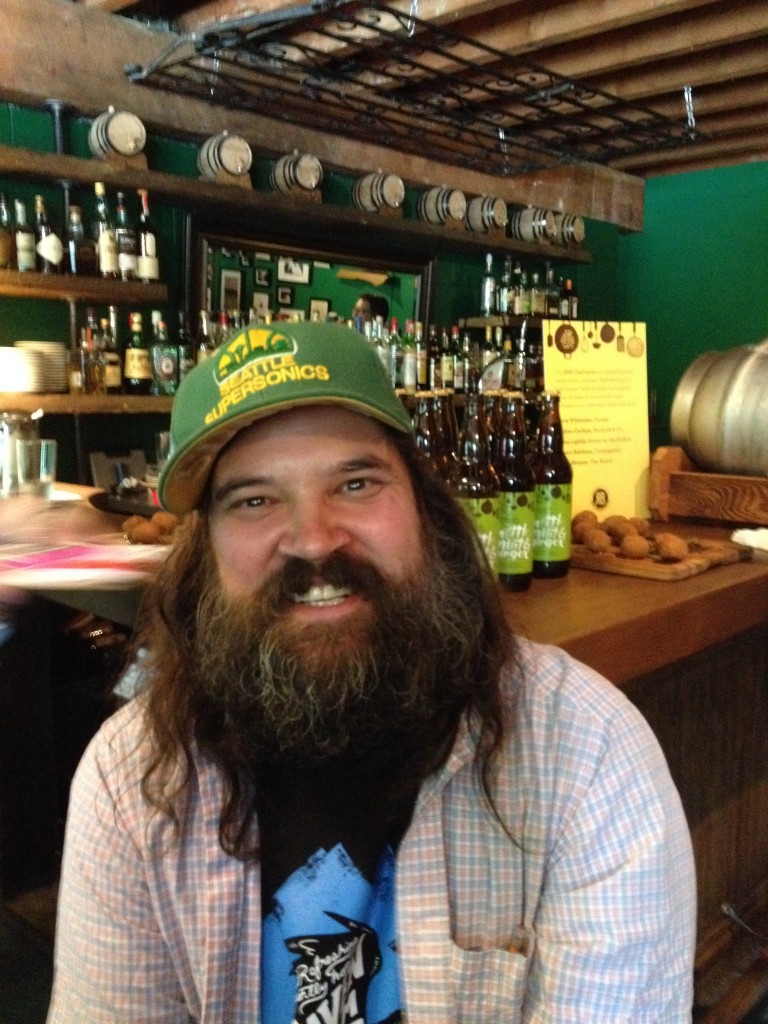 Their R&B Chef Series is a first of its kind collaboration between
Todd Graham
, our head brewer and a select group of locally acclaimed chefs. In partnership.they've created a series of great beers and dishes that have complementary flavours especially designed for you to enjoy together. The first of the series is a collaboration with 
Forage's
 head chef 
Chris Whittaker
. The beer is created with 15 pounds of locally harvested nettle, organic mint and fresh ginger root. Also included are
Andrea Carlson 
(Burdock and Co)
Brian Skinner
( The Acorn)
Rob Belcham
( Campagnolo)
Owen Lightly
from Butter on the Endive was also scheduled to create a signaturte brew.
He wanted the scent to be reminiscent of a West Coast Beach..Had planned to include Oysters, Kelp and Seaweed.
Sadly, the very popular Owen lost his fierce battle with cancer recently but the beer will be coming out sometime this Year.
We start the interviews with
Todd Graham. Head BrewMaster.
Podcast: Play in new window | Download
[divider]
NEXT WEEK
 Clayoquot Wilderness Resort – Food and Wine Weekend
Jim Cuddy
Devon Cuddy
Ed Robertson
John Skinner  Painted Rock
Thorsten Allander  Foxtrot
Pino Posteraro  Cioppinos
David Hawksworth  Hawksworth
Tereza Roux Wine Director
Chef Ryan Orr


http://www.wildretreat.com/