hello
As a direct result of the spring Fundraiser…I've taken it upon myself to make up for all the talking we had to do..
The list below is as much music as I could slam into two hours of CKUA airtime.
Frankly, I think it's a world's record or something.
We really only stop once but when you hear who's on the show I think you'll understand.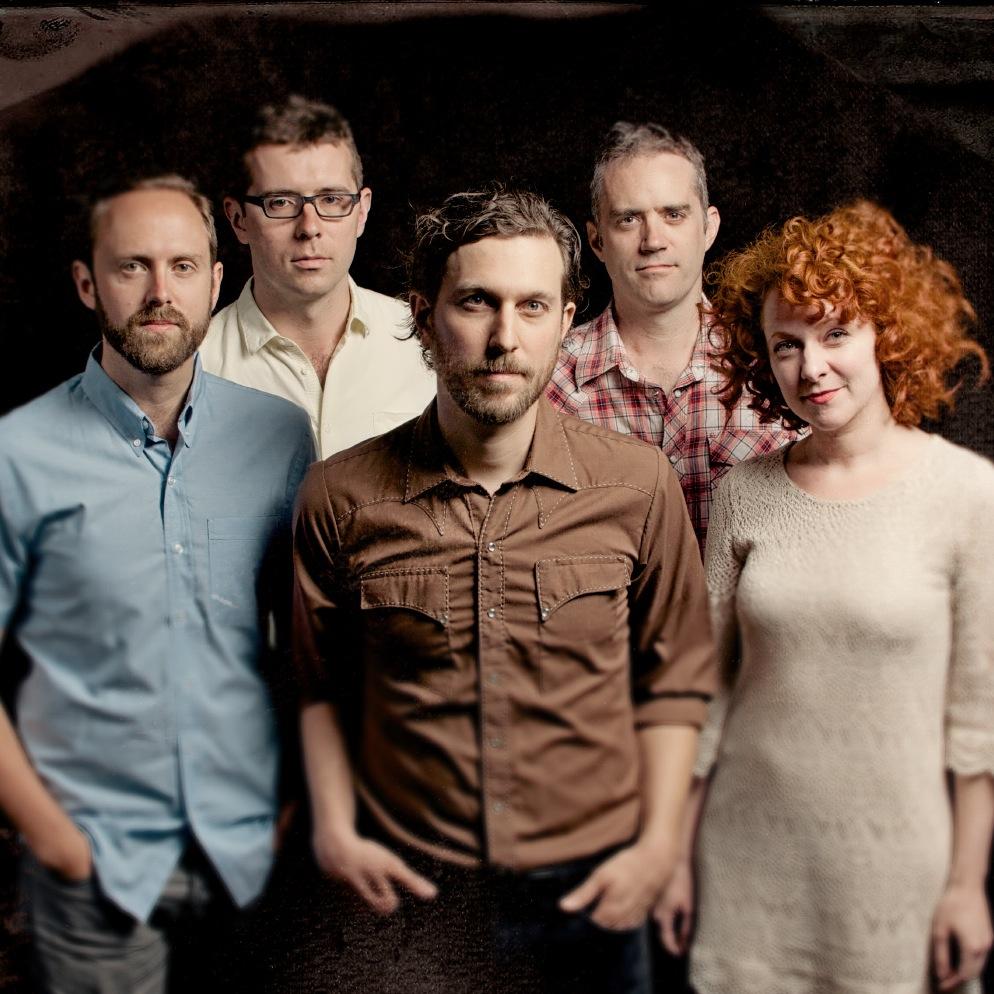 It's  Tony Dekker. lead singer, writer and driving force behind Great Lake Swimmers.
They have a beautiful new album called A Forest of Arms.
Its filled with hooks and memorable lines and songs you want to covet and keep close.
It also deals with very current social events, such as the proposed pipeline through some of Canada's most pristine wilderness and First nations territories.
Three of the songs were recorded in the Tyendinaga Cavern and Caves in Ontario..
It's a game breaker for this first rate band..music that will take them all over the world
But first, they start their tour in Canada..with dates in Alberta
May 29th Edmonton Royal Albert Museum Theatre
May 30th  Calgary  Central United Church

The title, A Forest Of Arms, is taken from album track "The Great Bear," a song inspired by a trip Dekker took to the northern rainforests of British Columbia in September 2013 with the World Wildlife Fund. It's a pristine wilderness area that is under threat of being compromised by the construction of a pipeline, and Dekker and the group have been very vocal in their opposition to it. In a broader sense, the title is also a reference to the sense of community surrounding the Toronto-based band, as well as the band's own growing families, exhibited in the songs "Something Like A Storm" and "Expecting You."
Great Lake Swimmers consists of Tony Dekker on lead vocals and guitar, long time guitarist and banjo player Erik Arnesen, Miranda Mulholland on violin and backing vocals, Bret Higgins on upright bass and newcomer Joshua Van Tassel on drums. There are several special guest appearances on the album by Kevin Kane (Grapes Of Wrath) on 12-string electric guitar, as well as backing vocals on the song "A Bird Flew Inside The House."
Here's the western part of the tour
5/25 Winnipeg, MB @ West End Cultural Centre

5/26 Regina, SK @ The Excange

5/27 Saskatoon, SK @ Broadway Theatre

5/29 Edmonton, AB @ Royal Albert Museum Theatre

5/30 Calgary, AB @ Calgary Folk Music Festival

5/31 Cranbrook, BC @ The Key City Theatre

6/01 Nelson, BC @ Civic Theatre

6/03 Victoria, BC @ Alix Goolden Hall

6/04 Vancouver, BC @ The Vogue Theatre
PLAYLIST:
| | | |
| --- | --- | --- |
| Mother and Child Reunion (live) | Paul Simon | Live in NYC |
| come at me | david wesley | i am your man |
| i used to could | mark knopfler | privateering |
| boom bapa boom | jimmy vaughn | strange pleasure |
| Mulligan Stew | at tdmulligan | www.canadahouse.com |
| Spanish Harlem | ben e king | the songs of leiber stoller |
| young boy blues | the honeydrippers | Vol 1 |
| there goes my baby | ben e king | best of |
| fun on a Saturday night | the blasters | fun on a Saturday night |
| This is Mulligan Stew | with terry david mulligan | Next UP – MAVIS |
| wish i had answered | mavis staples | your good fortune |
| someday | los lobos and mavis staples | box set |
| milk cow blues (live) | eric clapton | sessions @aol |
| This is Mulligan Stew | www.mulliganstew.ca | Happy Mothers Day |
| your rocky spine | great lake swimmers | Ongiara |
| simple twist of fate | levn helm | midnight ramble sessions |
| low rising | the swell season | strict joy |
| This is Mulligan Stew | www.ckua.com | Coming UP Tony Dekker Great Lake Swimmers |
| Tony Dekker Interview | | |
| with every departure | great lake swimmers | a forest of arms |
| Tony Dekker Interview | | |
| the great bear | great lake swimmers | a forest of arms |
| Tony Dekker Interview | | |
| something like a storm | great lake swimmers | a forest of arms |
| Tony Dekker Interview | | |
| what was going on through my head | great lake swimmers | from cover to cover |
| Tony Dekker Interview | | |
| shaking all over | great lake swimmers | a forest of arms |
| This is Mulligan Stew | Twitter@tdmulligan | Next UP – The Horse Commanche |
| Horse commanche | Chadwick Stokes | the horse commanche |
| fire on the bayou | the meters | anthology |
| keep a knockin | little richard | best of |
| This is Mulligan Stew | www.coyotesbanff.com | Happy Mothers Day |
| sooner than later | ryna McMahan | put me back together |
| spoonful | howling wolf | best of |
| woman got soul | curtis mayfield and The Impressions | The Impressions greatest hits |
| shrimp and grits | tedeschi trucks band | revelator |