hello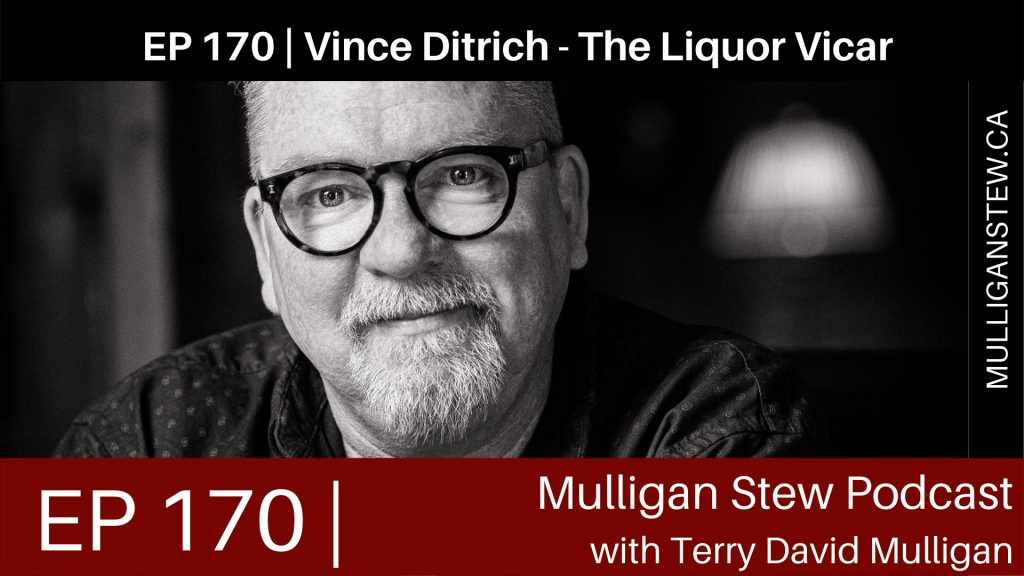 Vince Ditrich has been a pal for many years.  Lives in the neighbourhood but we spend 20 years bumping into each other. Me as a broadcaster and VJ.  Vince as the drummer of legendary Celtic/punk band Spirit of the West. SOTW is no more. They lost their leader, the brilliant John Mann to Alzheimer's. Here's to you John.
Vince has been writing for years – with an on line column called Random Note Generator. Now comes his first of three books about Tony Vicar. Failed rock star and his crazy circle of friends and enemies.
Enjoy!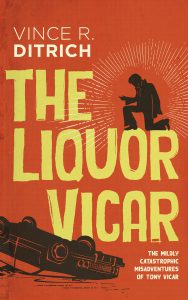 Liquor Vicar takes place in a fictional town on Vancouver Island called "Tyee Lagoon".
Tony Vicar, a life-long local and wannabe rock-star, well past his shelf life for achieving any success, and not particularly musically talented anyway.
He is reduced to DJing rural weddings and for an extra hundred bucks throws in an Elvis impersonation. He becomes dark and cynical at the state of his life and career, but at his worst moment meets Jacqueline O'Neil, known by all as Jacquie O.
 He gets a job working at 'Liquor', the only liquor store in Tyee Lagoon, owned and operated by a crusty character nicknamed Ross Poutine. Poutine's trademark mangled grammar and mysterious goat-like odour give him a unique identity in the town.
After a rotten dinner date, the curmudgeonly Vicar and his bubbly date Jacquie come across a terrible car wreck on the road home. Vicar gives aid and everyone present seems to think he has miraculously brought one of the victims back to life.  Word gets out about Vicar's miraculous roadside ministrations and almost immediately he becomes a celebrity; after a little national and international attention his fame skyrockets, leaving him confused and questioning everything about his life. He never saw himself getting famous for THIS reason! It's the first of three Liquor Vicar books.
Subscribe to the MulliganStew podcast on Apple Podcasts, Google Podcasts, and Spotify